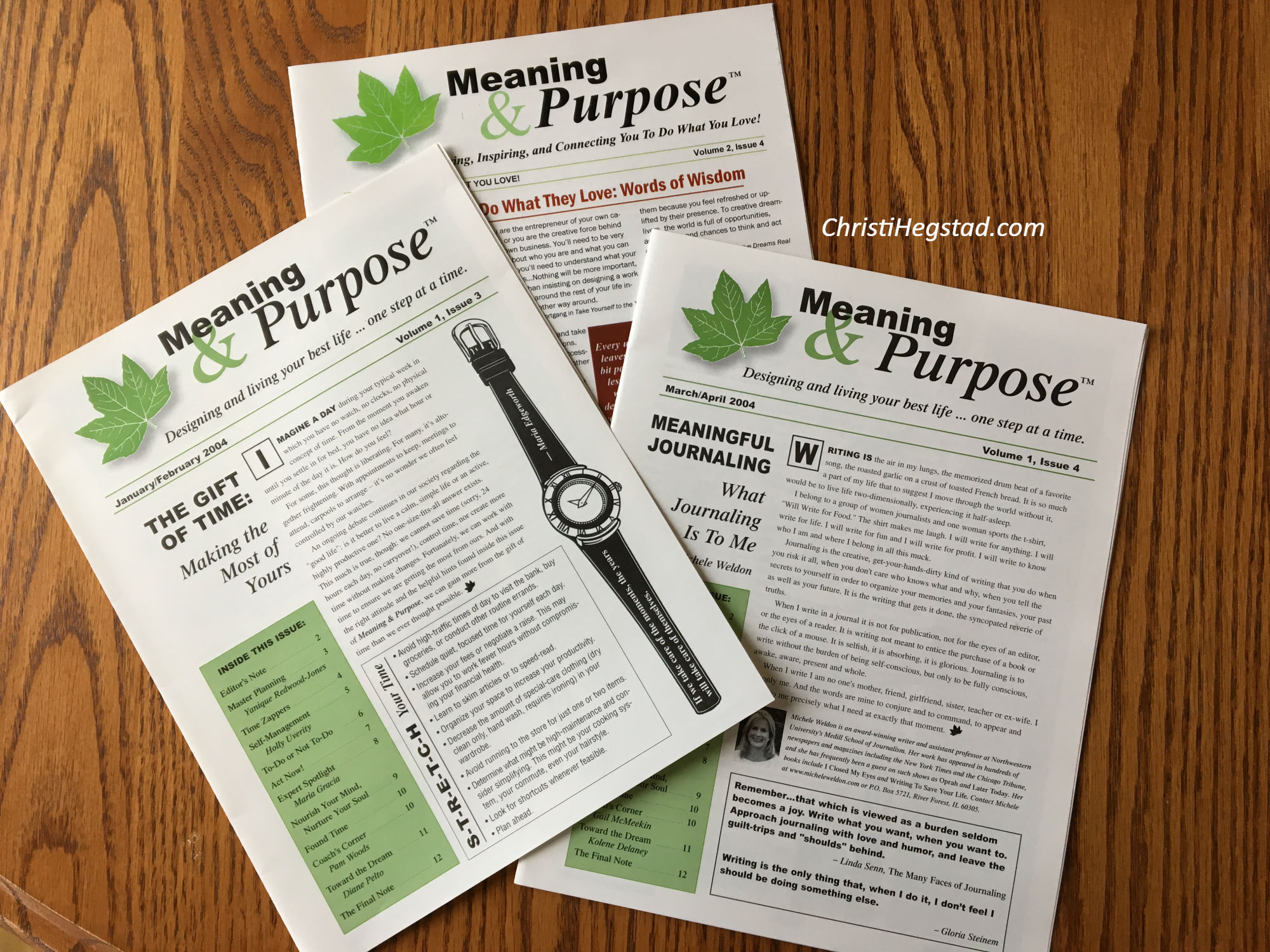 Your work matters.
Your life holds great purpose.
Thank you for making a positive difference!
– Christi
 Coaching Tip of the Week:
Happy MAPiversary! We turn 15 years old this week! And to think it all started with the Meaning & Purpose publication, pictured here!
Throughout the week, we'll be sharing highlights, giveaways, lessons learned, embarrassing trivia, insights and more from 15 years in purposeful business. If you'd like to join us, be sure to check
your email
as well as connect on 
Instagram
, 
Facebook
, and 
Twitter
! (All @ChristiHegstad)
But in the meantime, and always, please take my above words to heart.
This week, remember that you make a difference.
Whatever your title, experience, education level, number of followers on social media, income level, or anything else – your work matters.
Your life holds great purpose.
YOU MAKE A DIFFERENCE.
I've dedicated the last 15 years of my professional life spreading this truth, and I will continue to do so as long as I have a voice!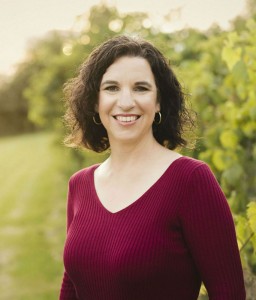 THANK YOU for an amazing 15 years that could not have happened without YOU! And do be sure to watch our posts and emails this week – if nothing else, I think you'll get a chuckle!
We've come a long way! And I am grateful for YOU. Each and every one of you.
With much love and appreciation,
Christi
---