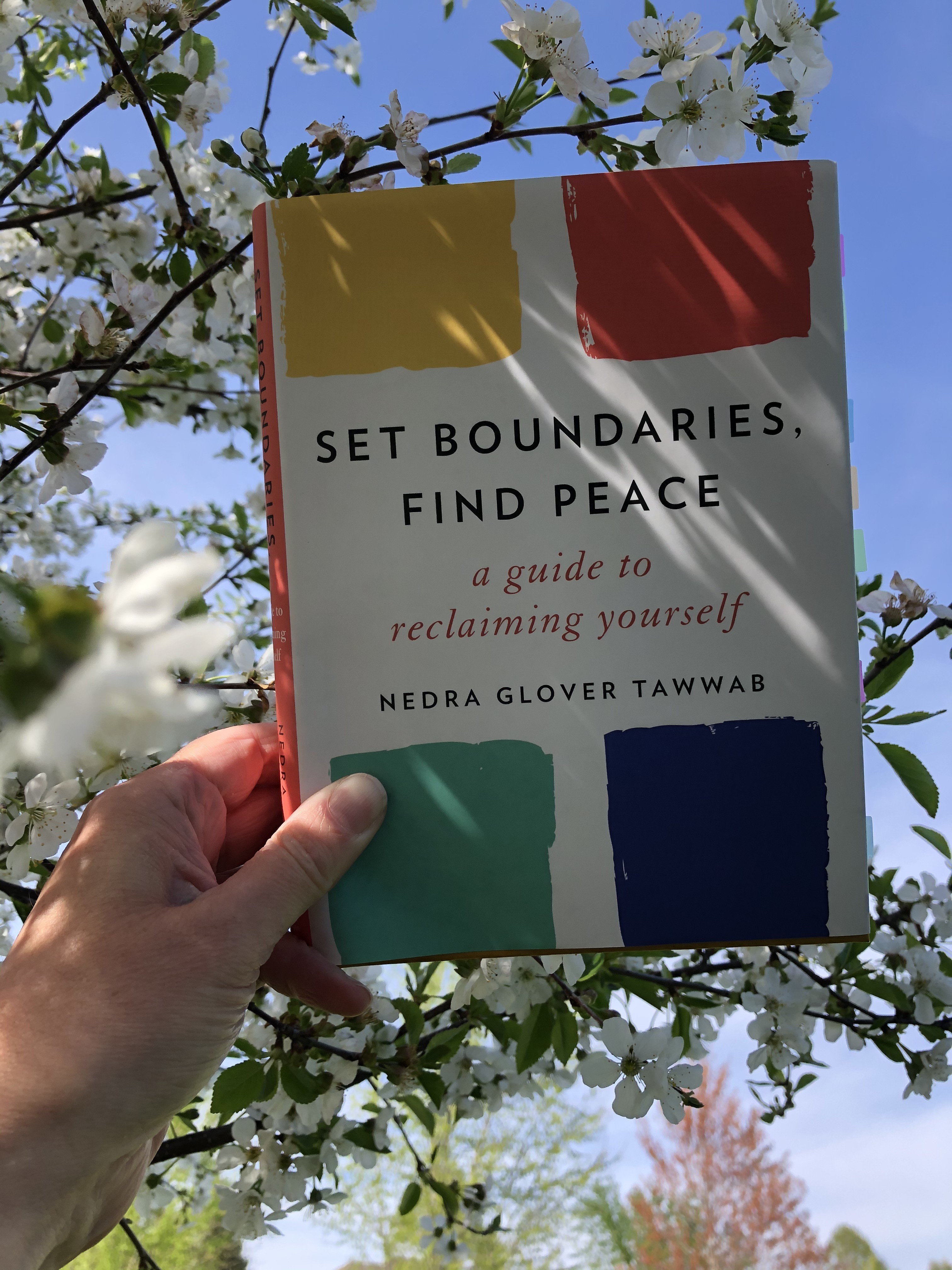 Many years ago, I heard boundaries described like a fence around a backyard swimming pool.
Without the fence, people may fall into the pool, or strangers may use the pool without permission, or guests may show up at all hours to swim without our knowledge. A pool without a fence isn't in anyone's best interest.
With the fence, however, we can decide when, and to whom, we will open the gate.
This sounded much more proactive and win-win than the large brick walls I had considered boundaries in the past.
I recently read Nedra Glover Tawwab's book, Set Boundaries, Find Peace, in preparation for some client work, which expanded my understanding of boundaries even further. Here are three of my favorite lines – and key takeaways – from this very applicable resource:
"Boundaries are assertive steps that you take verbally and behaviorally to create a peaceful life." (p120)
We can often think of boundaries in a negative context, like the 'brick wall' idea I held years ago. Tawwab does an excellent job shining the light on the benefits of boundaries instead, often returning to the peacefulness they can bring. Clarity with boundaries can reduce overthinking, minimize conflict over unmet expectations, decrease resentment, and myriad additional benefits.
"Burnout is overwhelming, and boundaries are the cure." (p29)
Tawwab makes an excellent case for the connection between boundaries and burnout. Since contributors to burnout include things like not knowing when or how to say no, people-pleasing, and unrealistic expectations of self and/or others, identifying our culprits and setting boundaries around them goes a long way toward preventing unnecessary burnout.
"People don't know what you want. It's your job to make it clear. Clarity saves relationships." (pXVIII)
We might find ourselves frustrated with others for not honoring what we consider common sense: "They should just know!" we might lament. Tawwab reminds us, however, that common sense isn't necessarily universal but rather based on our own life experiences. All the more reason for clarity, communication, and action in honoring our boundaries.
I appreciated the bullet-point style of tips throughout the book, the examples from Tawwab's therapy practice as well as her own life (ie, her list highlighting things she does to reduce the likelihood of burnout), and the attention paid to navigating others' possible reactions when we set boundaries for ourselves.
Set Boundaries, Find Peace – combined with a few additional resources like Sarri Gilman's TED Talk – offer a terrific and doable starting point for setting healthy boundaries and finding peace!
Want book recommendations and coaching tips sent directly to your in-box? Click here to join our community!
---