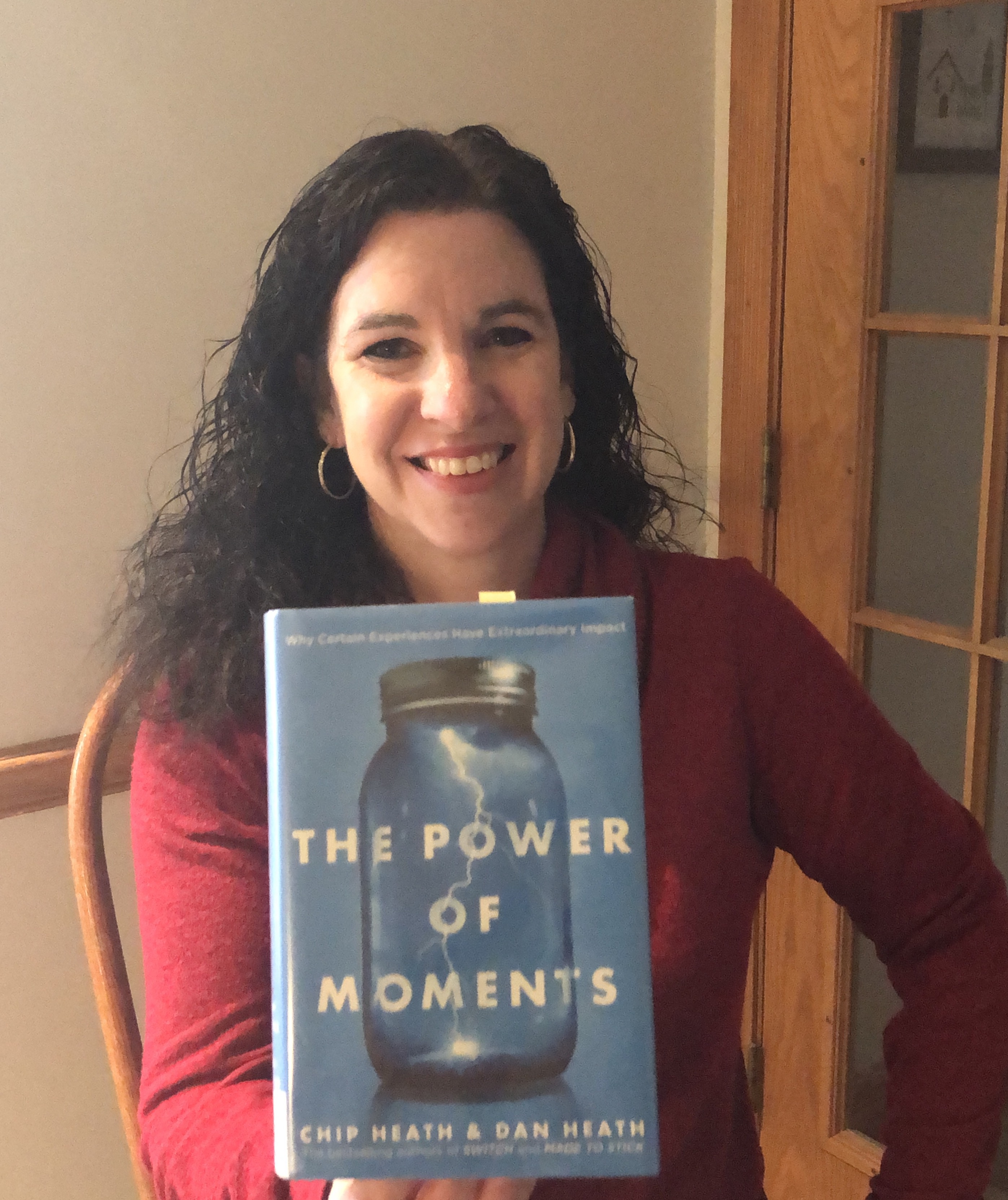 How can you create memorable – potentially life-changing – moments for your team, your family, and even people you may never actually meet?
Chip and Dan Heath, the brothers who brought us Made To Stick and Decisive, answer this question in their latest book, The Power Of Moments. While the suggestions and research they share are fantastic, what really knocks this book out of the park are the numerous stories.
Perhaps my favorite was that of Doug Dietz, who spent years creating a state of the art MRI machine – only to discover that it terrified the children needing it. He went back to the drawing board, this time taking a child's perspective, and ultimately designed machines that looked like jungle adventures, pirate ships, and more. Dietz, who also has a TED Talk, turned a potentially frightening experience into a memorable, inviting, even fun moment: After her MRI, one little girl asked her mom, 'Can we come back tomorrow?'
This book offers terrific insights for making a positive, purposeful impact on others by being intentional and a bit creative. Recommended reading for organizational leaders, teachers, coaches, and anyone who desires to make a difference!
>> Friends, I am thinking about posting a brief, weekly'ish Thursday book review on social media, sharing highlights from what I'm reading. Would you enjoy this? If so, please let me know at Instagram or Facebook!
Christi Hegstad, PhD, PCC is the Certified Executive + Personal Coach for difference-making achievers! Clarify your vision, free up time, and confidently reach bold, compelling goals that matter! Contact us today for coaching, speaking, and Mastermind opportunities, or click here and fill in the blue box to join our email community.
---