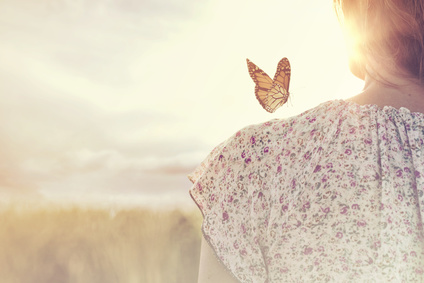 A colleague and I met for lunch recently to catch up on each other's work and lives. She had set a wildly bold goal for her business at the start of the year, and I recalled her excitement and go-get-'em attitude when she shared it with me back then.
Now that September has rolled around, however, she's not as far along as she had hoped. "I'm not sure it's even possible now," she said. "Maybe I should change it to something more within reach."
I sat quietly for a moment. (I've gotten really good at that.)
"But what if I lower it – and then don't even reach that?" she wondered aloud. "That would actually feel worse. Or what if I lower it, and then my motivation completely disappears? And now that I think about it, Q4 tends to be my best – what if I just go for it?"
Friends, what would you do?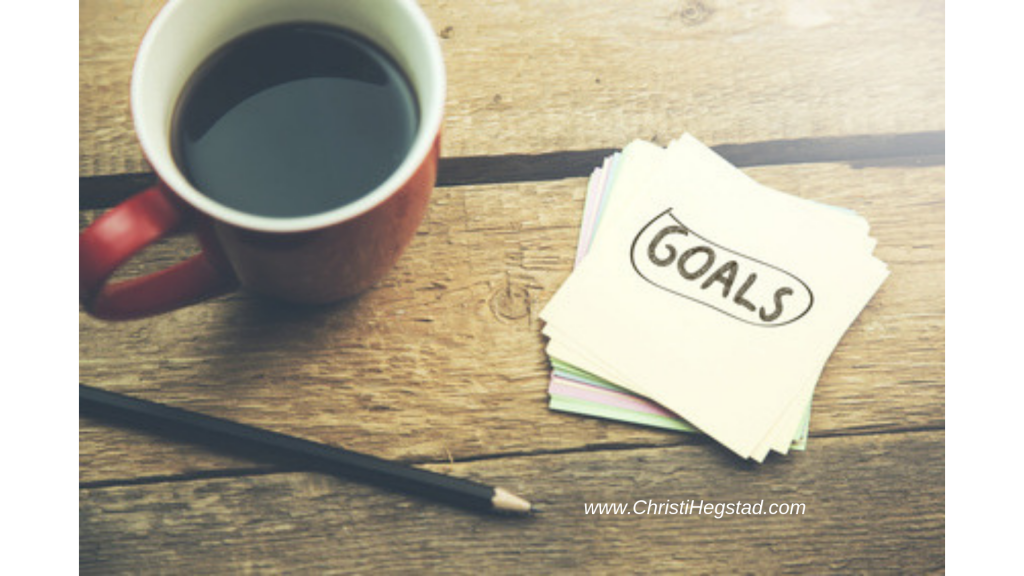 Clinging To The Comfort Zone
"Go mediocre or go home!" isn't exactly the most motivating cheer – yet it might describe how we often pursue goals.
As I shared with the ASPIRE Success Club during our Bold Goal training earlier this year, I used to set goals in a pretty standard (read: mediocre) way. I would strive for those that I was 98% certain I could reach, that were already well underway, or that felt comfortable. The checking-of-the-box was more important, way back when, than the stretch.
Does this sound familiar? Do you ever shy away from bigger goals – or goals in general – out of fear of disappointment if you don't reach them?
I eventually came to realize that avoiding big goals just so my ego could play it safe was the equivalent of surviving rather than thriving, of stagnating rather than flourishing. I didn't want to just exist, I wanted (and still want!) to dream and grow and change the world! So I began setting Bold Goals and my life has never been the same.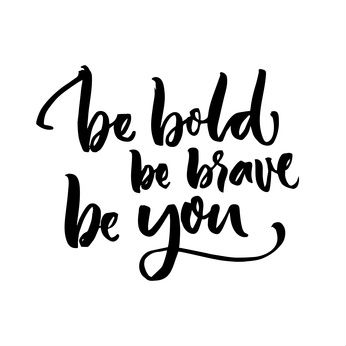 If You're Not Where You Thought You'd Be
First, if you're not where you thought you'd be at this time, you're not alone.
Second, it's not too late to change your trajectory.
1. Evaluate, honestly, the actions you've taken thus far.
Let's say your goal is to increase the number of clients with whom you work. If your #1 way of gaining new clients is through in-person conversations but you are instead spending 4 hours per day updating your social media accounts, you may be busy but not necessarily purposefully productive.
Make sure your actions actually align with and support your goals – not just keep you comfy. Talk with your coach or leader to ensure you're focusing attention on the right things. In other words, keep the goal – but perhaps change the methods.
2. Ask yourself new questions.
The quality of your answers depends on the quality of your questions. So if you're not happy with your current answers (or results), change your questions.
Some examples:
Old: Why aren't I farther along?
New: What are 5 actions I could take to propel my goal forward? What's holding me back that I need to let go of? To whom could I reach out for guidance and support?
Old: Why is this so difficult?
New: What would make this easier or lighter? How can I engage my strengths more? To whom could I reach out for guidance and support?
Old: What if I'm not good enough?
New: How can I continue to improve my skills? What new stories can I tell myself to remember that I am indeed good enough? To whom can I reach out for guidance and support?
(Notice the common thread among them all? I said above that you're not alone – and you don't have to go it alone, either.)
3. Fall in love with consistency.
I started a new set of daily actions on September 3 to help move one of my goals forward. I have followed through each day but have not yet seen much difference.
So, do I throw in the towel?
Absolutely not. Two weeks is not enough time to determine the effectiveness of my new system. I'm reviewing regularly and tweaking as necessary, but I'm not saying, "It's been ten days – guess this won't work." If you've discussed your actions with your coach or leader and are quite certain they are the right ones, keep on keepin' on.
Consistency. It's not the most exciting thing out there, but it's usually the most effective!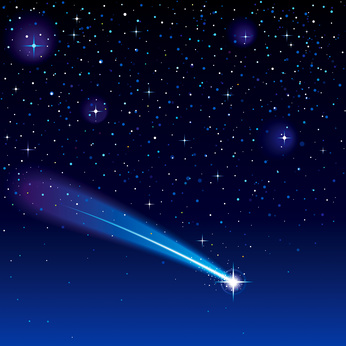 Get Some Stardust On Your Hands
Consider the example of Norman Borlaug: Nobel Peace Prize winner, saver of countless lives, and – I would venture to guess – someone with incredibly Bold Goals. "Too many people are satisfied with mediocrity," said Borlaug. "They don't reach for the stars. If they did, there would be more people with stardust on their hands."
Think of the difference in growth you will experience with a Bold Goal, regardless of the outcome. What if, for example, you aimed to raise $500,000 for your nonprofit instead of $50,000. Would you take different, perhaps bolder, actions? Would your mindset expand? Would you learn far more about what to do, and what not to do, going forward? Would your innovation and resilience and overall excitement strengthen?
By the end of our lunch date, my colleague decided to keep her bold, outrageous goal. She also committed to re-evaluating what it will take to get there, securing more support and accountability, and practicing consistency with her efforts. Her excitement once again felt palpable – a good clue that she will reach her goal, or come pretty darn close.
So, is it time to dream smaller? No way – it's time to believe bigger. We don't transform our lives, make a difference for others, or change the world by lowering the bar.
Consider the above tips.
Reach out to your coach, leader, or mastermind group for guidance and accountability.
Then, light up the world with your clear and confident action! We want to see you succeed. 
Christi Hegstad, PhD, PCC is The Certified Executive + Personal Coach for difference-making achievers! Clarify your vision, free up time, and confidently reach bold, compelling goals that matter! Contact us today for coaching, speaking, and Mastermind opportunities, or click here and fill in the blue box to join our email community.
---