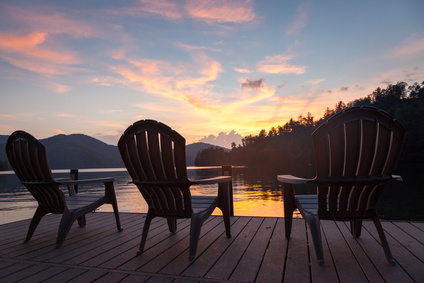 Maybe it's a post-vacation lull.
The heat.
The fact that everyone seems to be out of the office.
Or maybe it's for no reason whatsoever – but you're feeling a massive lack of get-up-and-go these days.
If this doesn't sound like you, skip this article and leave your best tips below!
But if it does and you're craving a bit of a boost, here are 7 of my favorite mid-summer motivators:
1. Connect with inspiring people.
Schedule a meeting with your mastermind group, set up a session with your coach, or call a colleague who's always doing something cool.
2. Return to something you used to love.
Crossword puzzles in the evening? Crafting macrame plant holders? Reading a book you loved as a child? Revisit something that previously lit you up.
3. Try something new.
On the flip side, try something brand-new – and give yourself permission to do it poorly, too. Release any expectations and just have fun experimenting.
4. Disconnect.
Hide your phone and laptop for a length of time that feels challenging to you. Repeat every few days.
5. Immerse yourself in study.
This may sound counterintuitive, but deepening your learning in something you're passionate about can serve as a great energizer.
6. Take a break.
If a week off isn't in the cards, try a morning off and head to your favorite walking trail, or spend an afternoon at your local botanical gardens.
7. Remember your 'why.'
I've said it a million times, but remembering why you started – reconnecting with your purpose – is the greatest motivator I know!
And in case anyone needs the reminder, we aren't designed to be motivated and productive 24/7. A temporary lack of motivation can be a good cue to simply relax for a while! But if you're looking for a boost, I sincerely hope one of these ideas speaks to you.
Which one will you try, or what idea does it prompt for you? Share on LinkedIn, Instagram, or Facebook!!
Christi Hegstad, PhD, PCC, is the Practical + Purposeful Coach for Achievers!  Join our email community for weekly coaching tips, free resources, book recommendations, and more!
---