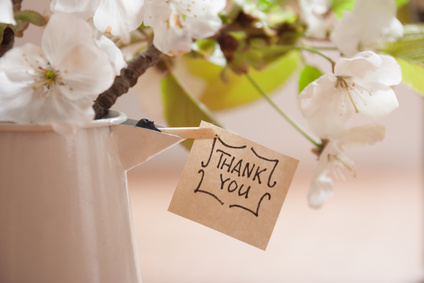 In the spirit of Thanksgiving, you might be offering thanks more today than usual. Wonderful!
In addition to saying the words, how else do you demonstrate gratitude?
A few ideas for saying 'Thank You' without words:
Active listening: Remove distractions and give someone your full attention.
Act of service: Take care of a routine chore that someone else normally does.
Unexpected delight: Bring a surprise cup of coffee or a favorite treat.
Eye contact: Feeling seen and/or heard can feel like a gift in our noisy world.
Handwritten note: I guess this requires words, but a card in the mail is such a rare treasure!
What other ideas come to mind?
Let's plan on engaging them today and throughout the year!
Join the ASPIRE Success Club or the waiting list for the ASPIRE Bold Goal Academy – enrollment remains open for just a little longer! 
---