Clarity, Community, + Coaching to help you FLOURISH! 
How would you like to have your ENTIRE YEAR of personal growth + professional development lined up? Connect regularly with INSPIRING ACHIEVERS who want to see you succeed? And be guided by a MULTI-CERTIFIED COACH with nearly two decades of entrepreneurial experience? 
The ASPIRE Success Club helps you define + reach your most meaningful goals, build relationships with like-minded achievers, discuss powerful books + resources, celebrate wins, and gain the tools to live, work, and lead with meaning + purpose! Led by Dr. Christi Hegstad, ASPIRE is designed with YOU in mind!
With our online meetings and hybrid events, you can participate from anywhere!
2022 ENROLLMENT HAS FILLED!
.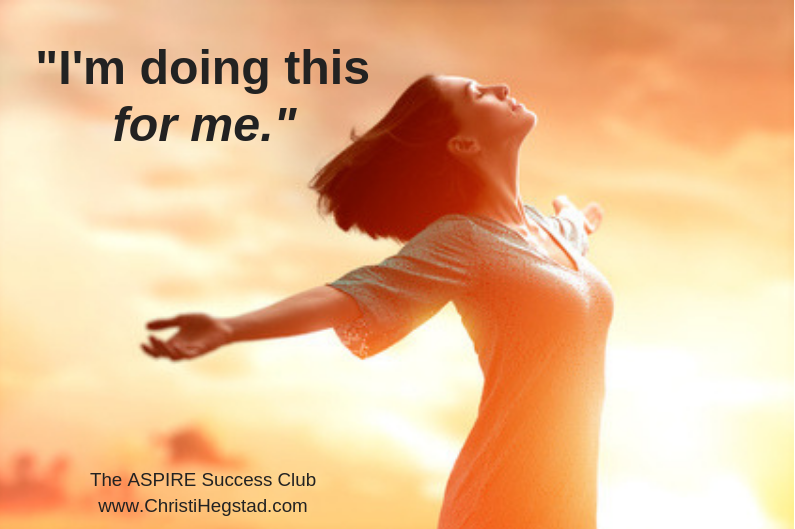 "ASPIRE has been the catalyst of a truly transformational year for me! Through Christi's invaluable leadership, coaching, and the support of my fellow members, I am meeting my Bold Goal!" – Michelle Rembert
"Even with many members, there is so much trust established in ASPIRE. I feel comfortable sharing my truest self, always knowing that I will never be judged – only supported and encouraged." – Amy Johnson
"Time management, self-confidence, accountability – these are just a few of the ASPIRE gifts I have received! I am grateful to be part of this group of smart, classy ladies!" – Mary Knight
"I just love, love, LOVE ASPIRE! Since starting this group, I have changed my life in so many positive ways! I feel better than I ever have!" – Liz Dean
"What a blessing ASPIRE has been. I feel so much more focused and ALIVE!" – Kim Fankhauser
Questions? Visit our FAQ page or just ask – we're happy to help!