Bringing you Clarity, Community, + Coaching – ALL YEAR LONG – 
to help you flourish! 
How would you like to have your ENTIRE YEAR of connection, personal + professional development, and POSITIVITY lined up? To be surrounded by brilliant, uplifting achievers who want to see you succeed? And guided by a multi-certified coach with over 18 years of entrepreneurial experience? 
The ASPIRE Success Club is here to help you reach your most meaningful goals, build relationships with positive and like-minded achievers, discuss powerful books, experience the true celebration in your own and each other's  wins, and gain the tools to live, work, and lead with meaning and purpose! Led by multi-certified coach Dr. Christi Hegstad, ASPIRE is designed with YOU in mind!
With our online meetings and events, you can participate from anywhere!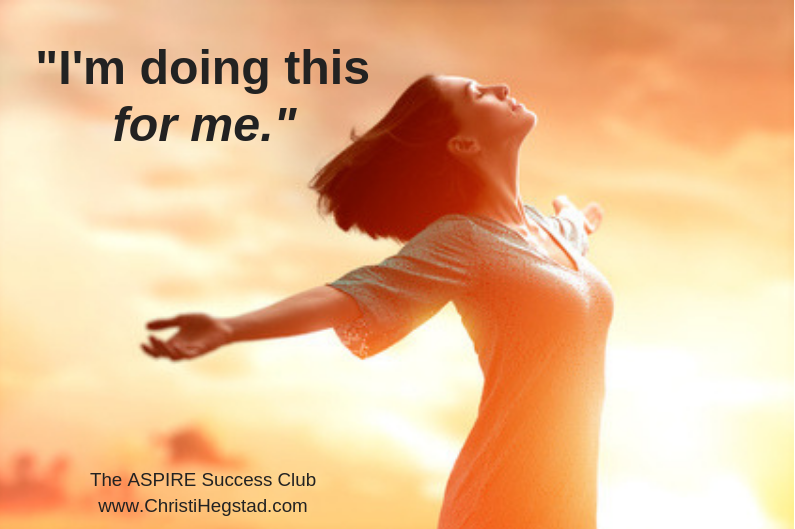 "ASPIRE has been the catalyst of a truly transformational year for me! Through Christi's invaluable leadership, coaching, and the support of my fellow members, I am meeting my Bold Goal!" – Michelle Rembert
"Even with many members, there is so much trust established in ASPIRE. I feel comfortable sharing my truest self, always knowing that I will never be judged – only supported and encouraged." – Amy Johnson
"Time management, self-confidence, accountability – these are just a few of the ASPIRE gifts I have received! I am grateful to be part of this group of smart, classy ladies!" – Mary Knight
"I just love, love, LOVE ASPIRE! Since starting this group, I have changed my life in so many positive ways! I feel better than I ever have!" – Liz Dean
"What a blessing ASPIRE has been. I feel so much more focused and ALIVE!" – Kim Fankhauser