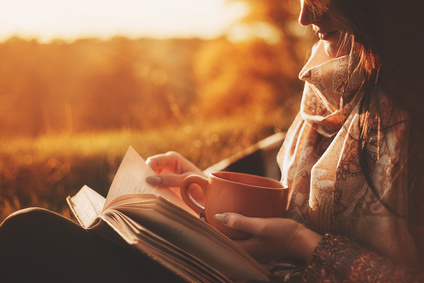 Haven't joined the ASPIRE Success Club yet? Click here to explore books, growth, and goals with me all year long!
Readers, bibliophiles, and lovers of personal + professional growth, welcome to the post you ask me for each year as well as the one I struggle-yet-love to write!
I've read over 90 books so far this year, and narrowing down my top 10 has proven incredibly difficult. So difficult, in fact, that I just won't do it! I'm offering my top 12 instead.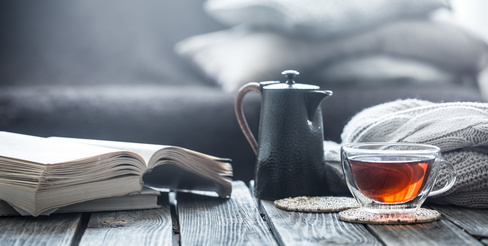 The Fine Print
Before we dig into the books, please note a few details:
* These are books I read in 2021 – not all were published in 2021.
* This list offers my nonfiction favorites; let me know if you'd like to see my fiction favorites as well!
* I fully recognize that I may still read books that could make this list. (In fact, I am 30 pages into one that already feels like a contender!) If that occurs, I'll share them here on the blog and/or with my email community.
OK, enough chit-chat. Let's get to the list!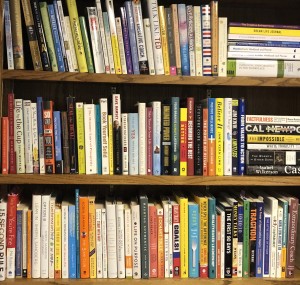 The Nonfiction Favorites
In no particular order, here are my 12 favorite nonfiction books this year! (So far.)
Chatter by Ethan Kross
I just read this book last month and instantly knew a) it would make my list of favorites, and b) we would explore its concepts more deeply when we discuss mental strength in the ASPIRE Success Club next year. Kross has created a practical, purposeful, backed-in-science resource for managing the chatter in our minds. I particularly appreciate the many tools he offers throughout, then how he presents them in an easy-to-reference toolkit at the back of the book. You can hear me talk more about this one in a recent video on Facebook.
The Library Book by Susan Orlean
Orlean is a master at exploring a topic from every angle, conducting extensive research, interviewing loads of people, and pulling everything together into a compelling story that keeps you turning the pages to find out what happens next. This book centers around the devastating fire of the Los Angeles Public Library in 1986 while also digging into the evolution of libraries, the power of books and literacy, and the many behind-the-scenes ways libraries and librarians enrich our communities. I love the themes of resilience and the passionate pursuit of 'what could be' offered throughout this incredibly well-written book.
Burnout by Emily Nagoski & Amelia Nagoski
By the time I wrapped up the first chapter, I could already call this a life-changing book. An excellent, evidence-based resource about navigating and preventing an all too common, yet often misunderstood, experience: burnout. The authors' insights on closing the stress cycle, along with the helpful examples they offer, have made a profound difference in my own life this year as well as in my work with coaching clients.
Crying In H Mart by Michelle Zauner
For I believe the first time ever, nearly half of my top picks are memoirs / essay collections; I plan to post a blog about the reasons behind that soon. Zauner's description of her family, heritage, and navigating her mother's terminal cancer diagnosis was thoughtful, raw, and incredibly intimate. She touches beautifully – and in many cases, heartbreakingly – on the topic of grief, and I empathized with so much of her experience. Probably my most tender read of the year.
Shoe Dog by Phil Knight
A fascinating account of, in general, the mindset and grit required to build a successful company, and specifically, how Knight employed these traits when founding Nike. I appreciate his honest depiction of the dizzying highs and devastating lows of entrepreneurship and all that goes on behind the scenes along the way; I've recommended this book to non-business owners as well, however, and his lessons still apply. I was so enthralled, I whipped through the 13-hour audiobook in a matter of days.
Set Boundaries, Find Peace by Nedra Glover Tawwab
In my early adulthood, I often thought a boundary was essentially a metaphorical brick wall, with no way to get in or out. This idea is, of course, wildly off base, and Tawwab's new book addresses the topic beautifully and helpfully. If you could benefit from setting healthy boundaries in your work or life, this highly accessible resource from a licensed therapist may serve as a great starting point. Practical solutions, bullet-pointed ideas, and relatable examples – I refer back to my highlights in this book quite regularly.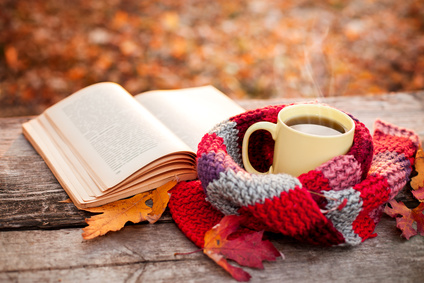 I Miss You When I Blink by Mary Laura Philpott
I randomly picked this off of the Libby (library audiobook app) shelf knowing nothing about it – not even whether it was fiction or nonfiction. Turns out it's a delightful collection of essays about everything from living as a Type A personality, to adulting effectively (or at least attempting to) in current times, to adapting one's definition of success – and that it may not always mean coming in first place. As a Type A, enneagram 3 achiever myself who works primarily with achievers, I could relate to so many of Philpott's hilarious, yet resonant, stories.
The Lazy Genius Way by Kendra Adachi
I've been a longtime fan / teacher of decluttering and have read tons of books on the topic, so nowadays I feel like most of what I read is refresher – not necessarily anything new. Adachi's book thus surprised me, as she offers so many innovative ways of approaching this very familiar topic. She promotes being 'a genius about things that matter and lazy about things that don't,' and I found her blend of practical ideas, along with questions for figuring out what will actually work for the individual reader, to be outstanding.
I'm Still Here by Austin Channing Brown
This well-written memoir offers an insightful look into the author's experience as a Black woman in America, sharing stories from childhood all the way to now expecting her first child. I love memoirs that provide a look through a lens I have not experienced myself, and Brown does this with an honesty and graciousness that I firmly appreciated. I found this book incredibly eye-opening, and it has continued to prompt thought-provoking discussions since reading it early this year.
Think Again by Adam Grant
I have read and enjoyed several of Adam Grant's books in the past, but Think Again completely blew me away – it's in a league of its own when it comes to our thoughts, unlearning, nuance, and perspective. I've already written extensively about this book; you can learn more here and here for starters, and check out my video review on Instagram.
Uncomfortable Conversations With A Black Man by Emmanuel Acho
How often do we not ask a question for fear of appearing uninformed or of being unintentionally offensive? In this book, Acho's overarching theme shines through: Let's talk about things. Each section offers questions that Acho answers, clearly and kindly, from his perspective as a Black man in the U.S. He closes every chapter with additional resources to support our ongoing learning on important topics like communication, empathy, and antiracism.
Did I Say That Out Loud? by Kristin van Ogtrop
I laughed out loud more with this book than any other this year (just peek at the cover!). At the same time, I could relate so deeply to the many other emotions and inner thoughts van Ogtrop expressed. She is relatable, witty, and a keen observer of life; I particularly loved her commentary on relationships, parenting, and self-doubt. I closed the book wanting to give the author a big hug – both for all she's experienced and for her grace in reminding me that I'm not alone.
Have you read any of these books?
Have you added any to your want-to-read list?
What's the best book you've read this year?
I love talking books – let's keep the conversation going below!
Now enrolling for the 2022 ASPIRE Success Club – join today!
Christi Hegstad, PhD, PCC, is the Practical + Purposeful Coach for Achievers!  Join our email community for coaching tips, book recommendations, and more!
---