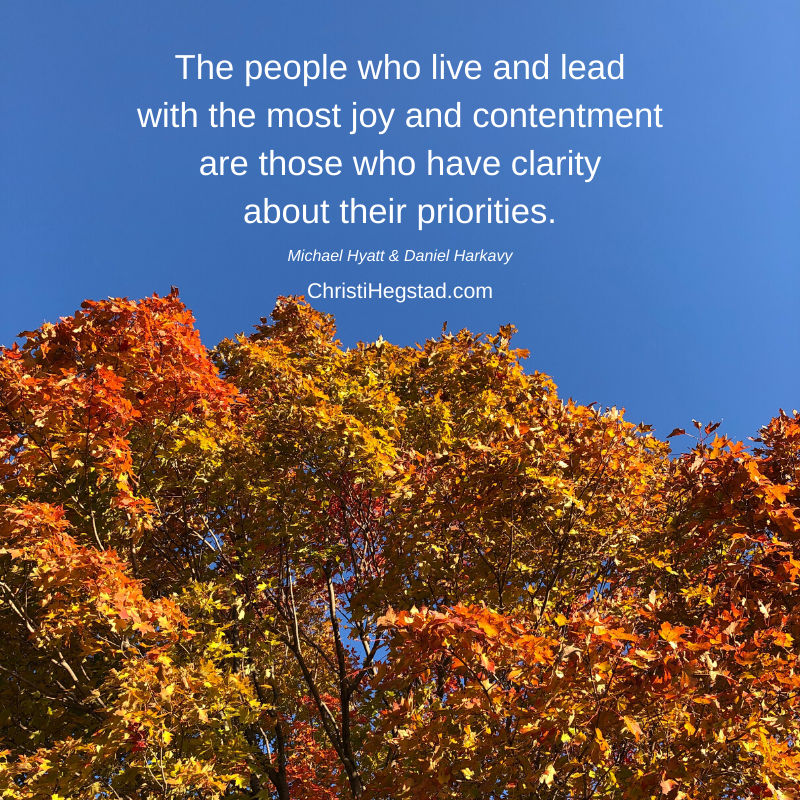 Do you easily say 'no' to things that don't fulfill your bigger 'yes'?
The topic of priorities can be confusing: Do we focus on daily priorities or life. priorities? How do we actually schedule priorities when our calendars are already so full? What about the unexpected things that pop up on any (every) given day?
Lots of things in life are important. But they can't all be equally important, all at the same time, and still allow us to live with a sense of meaning and purpose.
This week, clarify your bigger 'yes'.
When you know your top priorities, you can much more easily design your life around them, regardless of how busy your schedule might be.
You can confidently say 'no' to things without experiencing FOMO (fear of missing out).
You can wake up focused and go to bed fulfilled, knowing you've intentionally put first things first.
Experience the joy and contentment that comes with deciding what matters most and honoring that. If you need help, join us in the ASPIRE Success Club (enrollment open Nov 1 – 30!) or contact me about coaching!
Enrollment in the 2020 ASPIRE Success Club IS NOW OPEN! Click here for the details and enroll today!
Christi Hegstad, PhD, PCC is the Certified Executive + Personal Coach for difference-making achievers! Clarify your vision, free up time, and confidently reach bold, compelling goals that matter! Contact us today for coaching, speaking, and Mastermind opportunities, or click here and fill in the blue box to join our email community.
---