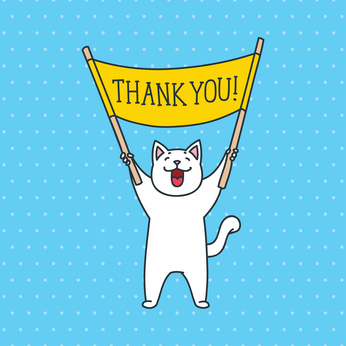 Like many of you celebrating Thanksgiving this week, I feel especially grateful for the many blessings in my life. Family, friendships, home, health – the list is infinite!
I also feel a special kind of gratitude for the work I do and the people I work with. As a Professional Certified Coach and the owner of a coaching firm, I have the privilege of helping people work with meaning and live with purpose every single day.
A few notes of gratitude specifically to my coaching colleagues, clients, and connections:
Thank you for being willing to explore deep questions and engage in meaningful discussion. These types of conversations, and the actions that follow, are changing the world.
Thank you for your trust in the process, in yourself, and in me. I am honored by your vulnerability and thankful for the safe space we create.
Thank you for letting one another know we're not alone. In the ASPIRE Success Club, for example, "Oh my gosh, I thought I was the only one!" is a phrase we hear a lot in our meetings! Your sharing bolsters belonging and builds community.
Thank you for being lifelong learners. Your willingness to grow helps all of us grow!
Thank you for your generosity of spirit. You are truly some of the kindest, wisest, most hilarious people I know.
Thank you to my coaches, of whom I have hired many over the years. You challenge me, inspire me, and continually motivate me to elevate my coaching game.
My work and life are infinitely better because of all of you, and I am grateful.
Join the ASPIRE Success Club or the waiting list for the ASPIRE Bold Goal Academy – enrollment remains open for just a little longer! 
---