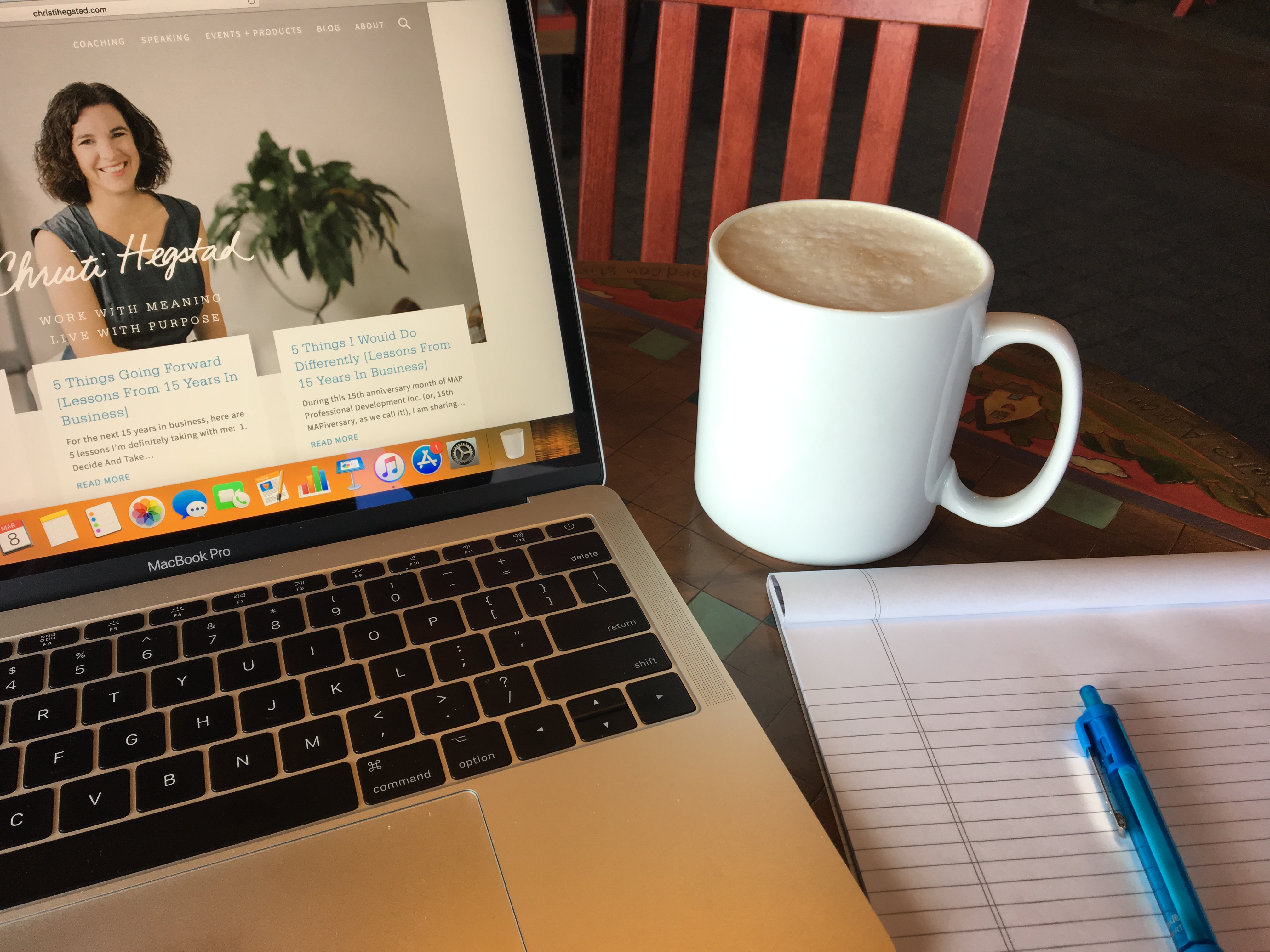 Happy International Coaching Week!
Today and every day I celebrate the brilliant clients who continually inspire me, my own coaches who have helped me grow exponentially, and wise coaching colleagues from whom I am always learning. I hardly knew this profession existed when I started my business 15 years ago; now it is the heart of what I do every day!
Who needs a coach? My initial response to that question is everyone – because I know (and have experienced, firsthand, for years) the powerful changes that can transpire with an excellent coach.
And while I have yet to encounter someone who is "uncoachable," I also recognize that not everyone feels ready for coaching.
If the thought of being coached intrigues you, however, you are in good company. Everyone from business leaders like 
Bill Gates
 to elite athletes to educators to people simply searching for "something more" sing the praises – and reap the benefits – of coaching.
I have coached business owners, educators, writers, bankers, CEOs, managers, financial planners, healthcare providers, HR leaders, nonprofit directors, physical therapists, and professionals from nearly every industry in all parts of the country. I'd love to help you flourish in your work and life as well!
We have recently revamped our coaching packages and offer
everything from a one-hour Kickstart Session to a 6-month streamlined program
. If you've been thinking about working with a coach, you can get some of
your questions answered here
. And if you'd like to coach with me, I work with a very limited number of one-on-one clients each year and currently have two openings – I'd love to help you flourish in work, leadership, and life! Contact my office if you'd like to schedule a consultation.
Here's to celebrating coaching clients, coaches, and the profession of coaching!
---