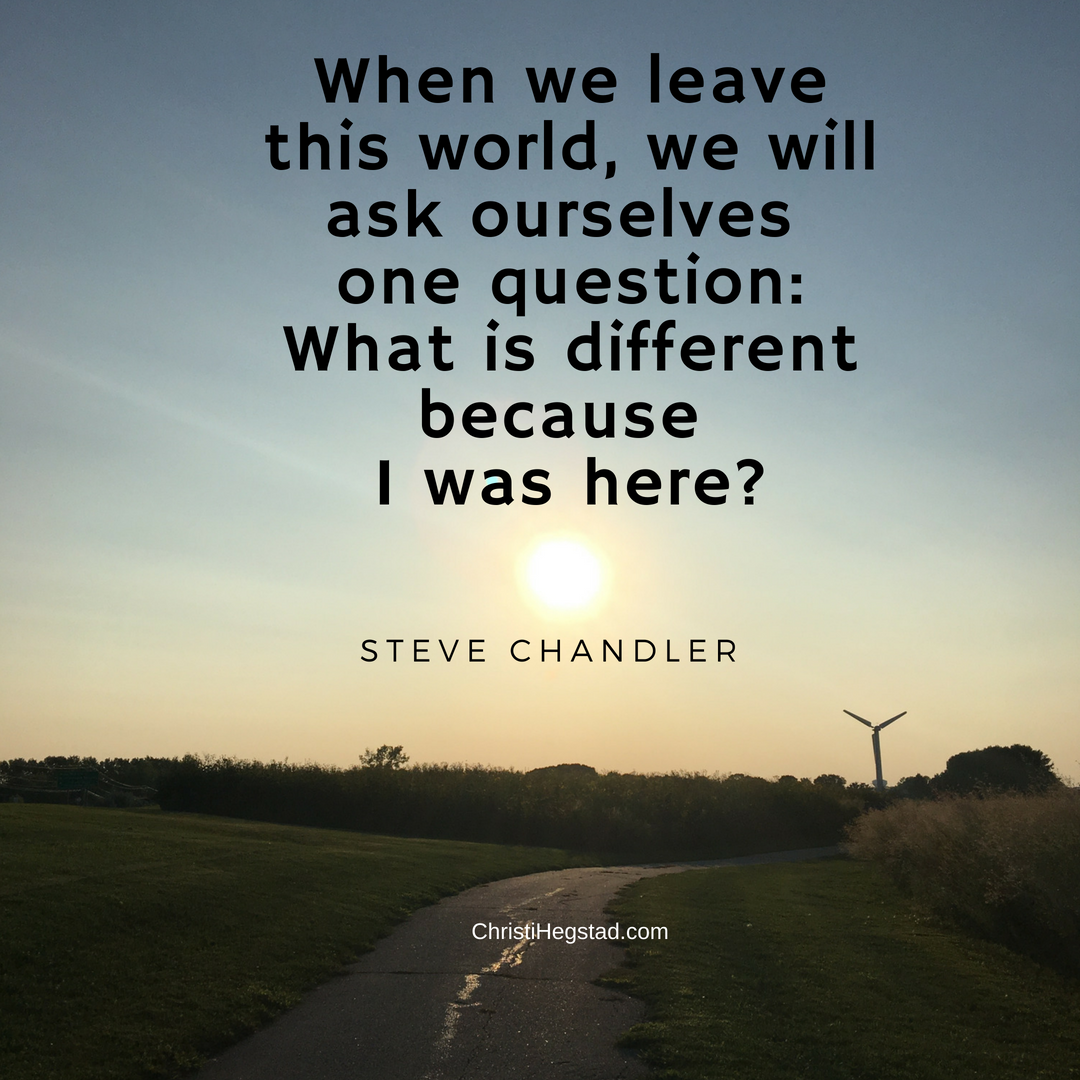 Coaching Tip:
First and foremost, let me assure you: This world is different because you are here.
You bring a combination of strengths, gifts, perspectives, and values that no one else can offer.
And we can all surely think of examples of people who left the world a better place because they were here. This is not by accident.
Remember: You choose your legacy by choosing how you live, work, and interact every single day.
Inspired Action:
Practice the pause.
Before you respond to a statement (even if it's hurtful), before you post a complaint on Facebook (even if it's accurate), before you flip on the TV or reach for your phone or send the reactionary email, pause.
Breathe.
And ask yourself: If this action marks how the world remembers me, would I be o.k. with that?
There's exceptional power in the pause. Experiment with it this week!
What is one difference you want to make in the world?
Share here
!
Receive Clarity Kickstarts directly in your in-box every Monday morning! (And learn about our upcoming book giveaway!) 
Click here to join us
.
---