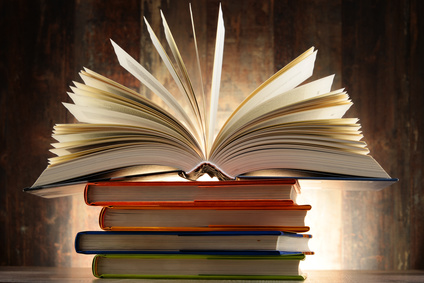 Last week I posted my ten favorite nonfiction reads of 2022, and today I'm sharing the fiction faves!
The Island of Missing Trees by Elif Shafak
If you had told me one of my favorite books of the year would feature a fig tree as a main character, I would not have believed you (and probably wouldn't have picked it up in the first place!), but here we are. A thoughtful, beautifully-written novel that was shortlisted for the Women's Prize for Fiction in 2022.
A Town Called Solace by Mary Lawson
A quiet, character-driven novel – which I've learned is one of my favorite types of fiction. This one touches on so many topics, from friendship and found family to grief and unmet expectations. Lawson's writing is beautiful and poignant without being too 'flowery,' and I could picture this neighborhood so vividly throughout my time with this story. I'll definitely check out more of her work.
Remarkably Bright Creatures by Shelby Van Pelt
Another surprising favorite character: Marcellus the giant Pacific octopus! This debut novel surprised me with how many emotions it drew out of me. Interestingly, although I can't remember ever reading books about an octopus, two of my favorites of the year focused on them! (See my 2022 nonfiction favorites for my other recommendation.)
The Final Revival of Opal & Nev by Dawnie Walton
I had the pleasure of hearing Dawnie Walton speak at the Des Moines Book Festival in the spring, and immediately purchased her book (and had her sign it, too). A fantastic historical fiction piece that has you wanting to hear the band's music – even though you know they're not real! I highly recommend the audiobook of this one.
The Most Fun We Ever Had by Claire Lombardo
Another Women's Prize longlist title, this one following the Sorenson family throughout much of their lives. An insightful look at family dynamics, difficult decisions (and their consequences), secrets, uncertainties, and changing relationships as we grow. I'd put this in a similar group to Ask Again, Yes by Beth Keane and The Dearly Beloved by Cara Wall, both on previous top ten lists of mine.
The Measure by Nikki Erlick
Imagine waking up one morning and learning that every adult in the world – including you – has been given a box with a string inside. If the string is long, you can expect a long life; if it's short, a short one. Would you open the box? How would you handle your discovery? Those of your friends and family members? How would the world respond? Super thought-provoking book that makes for an excellent book club discussion!
The Storied Life of AJ Fickry by Gabrielle Zevin
I couldn't believe this book had been around for nearly a decade before I discovered it. I adored the story, the writing style, the characters, and pretty much everything about this book – so much so that I immediately read two other books by the author (one of which also nearly made this top ten list!)!
Other Words for Home by Jasmine Warga
I don't think a middle grade book has ever made it onto my top ten list! I loved this story of Jude, a 12-year-old girl who leaves her home of Syria to move to America with her mother, while others in her family do not make the move. Such a thoughtful exploration into growing up, cultural differences and similarities, and how important a sense of belonging can feel.
The Violin Conspiracy by Brendan Slocumb
I was expecting a mystery/thriller with this read – which I definitely got. What I wasn't expecting, and appreciated equally as much, was the look inside competitive classical music competitions, the perspectives of a Black professional in a predominantly white field, how relationships and expectations can change with fame, and so much more. I did not predict the ending of this one at all!
Carrie Soto Is Back by Taylor Jenkins Reid
I've been reading Taylor Jenkins Reid for nearly a decade and while I've definitely enjoyed most of her books, I believe this is her first one to make it onto my top ten list. I loved the ambition, passion, fire, and drive highlighted throughout this story – as well as the relationships between Carrie and a few precious people in her life. Such a fun audiobook experience, too!
What excellent books did you read in 2022? Share your favorites below!
---