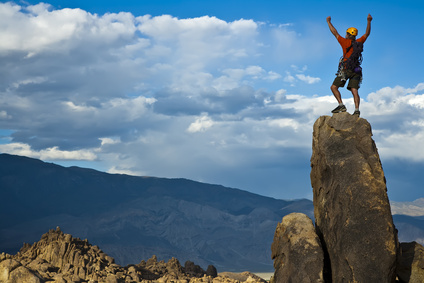 CLARITY KICKSTART: October 14, 2013
"You were born to be a player. You were meant to be here. This moment is yours."
~ Olympic Coach Herb Brooks
Coaching Tip For The Week:
Do you ever get a message over and over, and over and over, until you finally realize the message is meant for YOU?

Lately, the message I'm continually receiving – through books, conversations, opportunities, you name it – is PLAY BIG.
We are not here to hide our gifts and keep our strengths a secret. We are here to make a difference, to engage fully, and to graciously and powerfully step into our full potential.
We are here to play full-on.
This week, commit yourself to playing BIG. Take a step out of your comfort zone and into the direction of your dreams. Declare yourself in the game!
What step will you take out of your comfort zone this week? Share your idea below, on our Facebook page, or via Twitter!
Dr. Christi Hegstad helps you successfully do what you love! As President of MAP Professional Development Inc., she coaches professionals to get unstuck and reach Bold Goals with clarity, confidence, and meaningful action. Learn more at www.meaning-and-purpose.com and follow Dr. Christi on Facebook and Twitter.
---