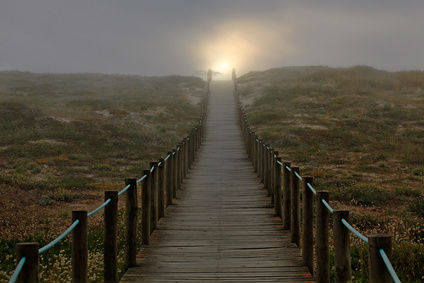 "Sometimes the smallest step in the right direction ends up being the biggest step of your life.
Tiptoe if you must, but take the step."
Attrib. Naeem Callaway
We've begun the final month of the year!
In what direction are you feeling called?
To stronger leadership skills? Greater sense of purpose? Clarity? Confidence? Improved mindset?
This week, choose your direction – then take a step.
Whatever direction you choose, your next step might include:
* Blocking time for it in your calendar
* Crafting an easy-to-follow plan
* Hiring a coach or other professional support
* Doing something instead of thinking about doing something
* Deciding to be committed – not just 'interested'
Your step doesn't need to be huge – but make it definite. Feel free to borrow one of my favorite Guiding Principles: Decide And Take Action!
Christi Hegstad, PhD, PCC is the Certified Executive + Personal Coach for difference-making achievers! Clarify your vision, free up time, and confidently reach bold, compelling goals that matter! Contact us today for coaching, speaking, and Mastermind opportunities, or click here and fill in the blue box to join our email community.
---