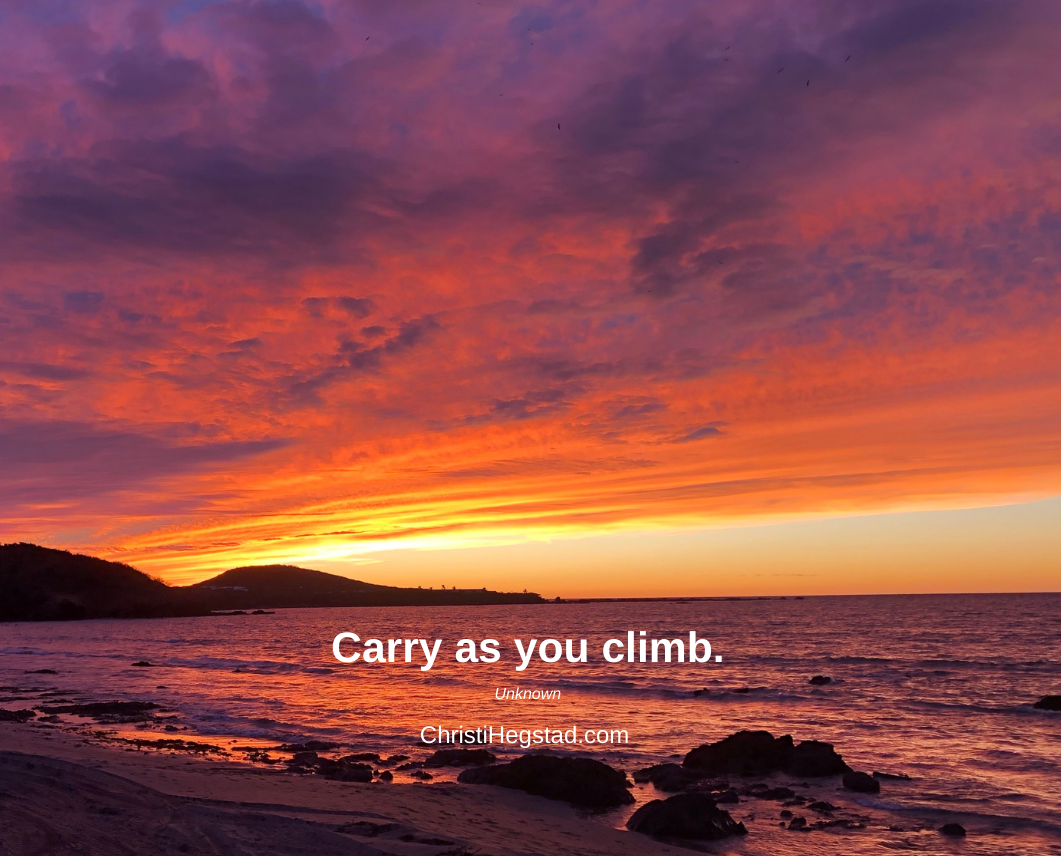 I first learned the phrase 'Carry as you climb' several years ago when reading Regina Brett's lovely book, Be The Miracle.
"Whatever career ladder you're headed up," Brett writes, "take someone with you."
This week, carry as you climb.
How might you help someone rise in work, leadership, or life? You could:
* Post your top 3 takeaways from an empowering book you just read.
* Write a testimonial or endorsement for a service provider.
* Ask your team member how you can help him achieve his goals.
* Email your supervisor indicating something you appreciate about her leadership.
* Join a mastermind group focused on supporting one another's dreams and goals.
* Write a blog sharing the 5 most valuable success lessons you've learned so far.
* Offer a smile, a word of encouragement, or a note of gratitude.
As we discussed in our ASPIRE Success Club meetings last week, there are countless ways we can 'be the miracle' for others – small, simple, purposeful actions that make a big difference.
Choose or create one to intentionally implement this week. The world thanks you in advance!
---