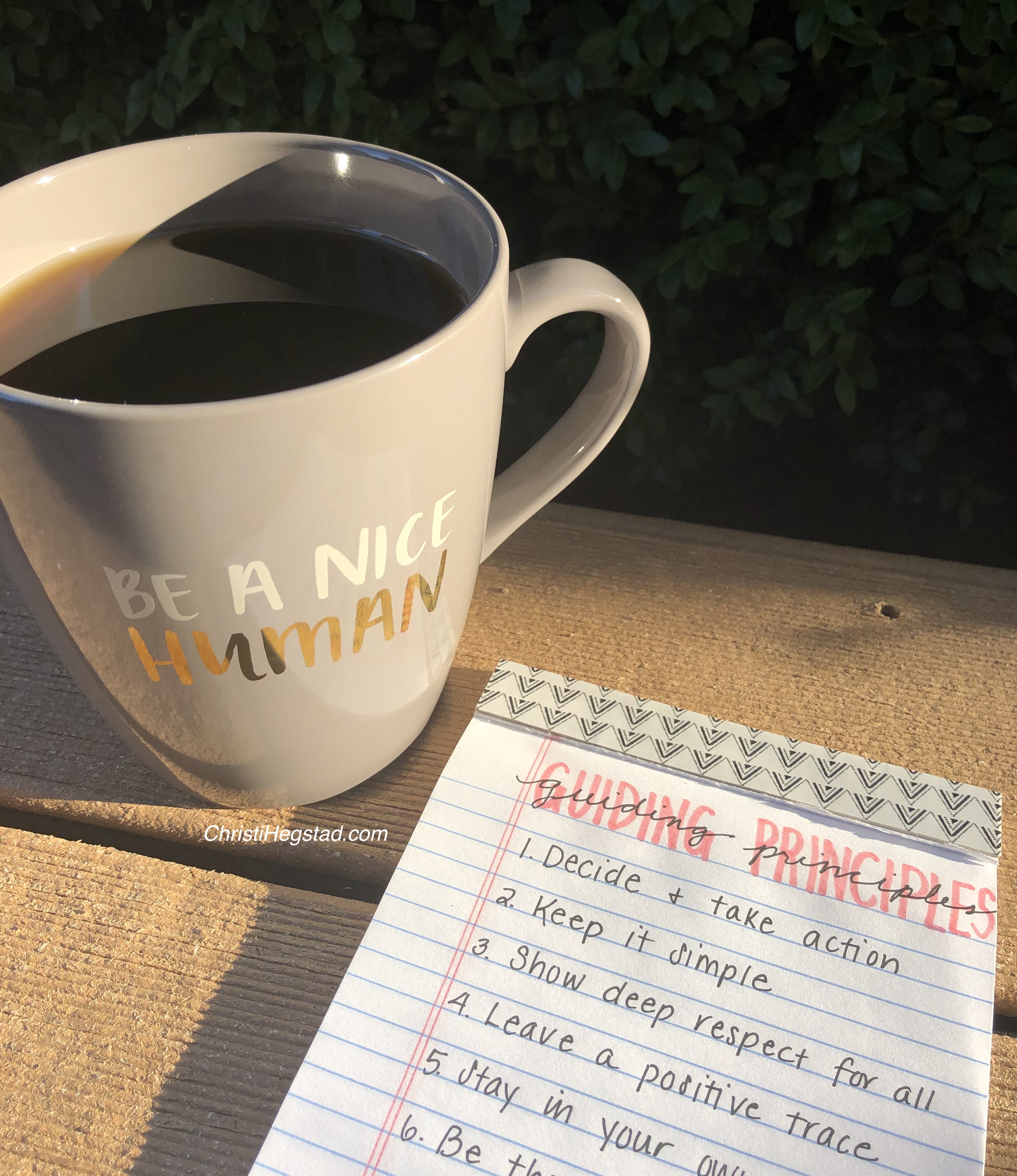 Do you have a set of Guiding Principles for your life?
Essentially, your Guiding Principles are your personal 'rules to live by' – operating procedures to keep front and center as you work, live, and engage with others.
I currently have a set of eight brief principles that I keep on a document with my vision statement, purpose statement, values, and Bold Goals. I review this document each morning for a daily reminder of who/how I want to be in the world.
Having a succinct list of life guidelines is useful in so many ways. One of mine, for example, is "Decide And Take Action." This came to me years ago after exhausting myself with indecision too many times! Since then, whenever I catch myself suffering from 'analysis paralysis' or avoiding a decision, I remember my principle. It reminds me to make a decision, then immediately take an action in favor of that decision (reducing any chance of 'buyer's remorse).
Consider your own personal list of Guiding Principles. I encourage my coaching clients to keep their lists between 5-10 principles, prioritizing those that really mean the most at this time. Re-evaluate your list once or twice a year and revise as necessary.
What's a brief, easily-remembered, one-liner that would go on your list of Guiding Principles? Share one of yours below!
Christi Hegstad, PhD, PCC is The Certified Executive + Personal Coach for difference-making achievers! Clarify your vision, free up time, and confidently reach bold, compelling goals that matter! Contact us today for coaching, speaking, and Mastermind opportunities, or click here and fill in the blue box to join our email community.
---