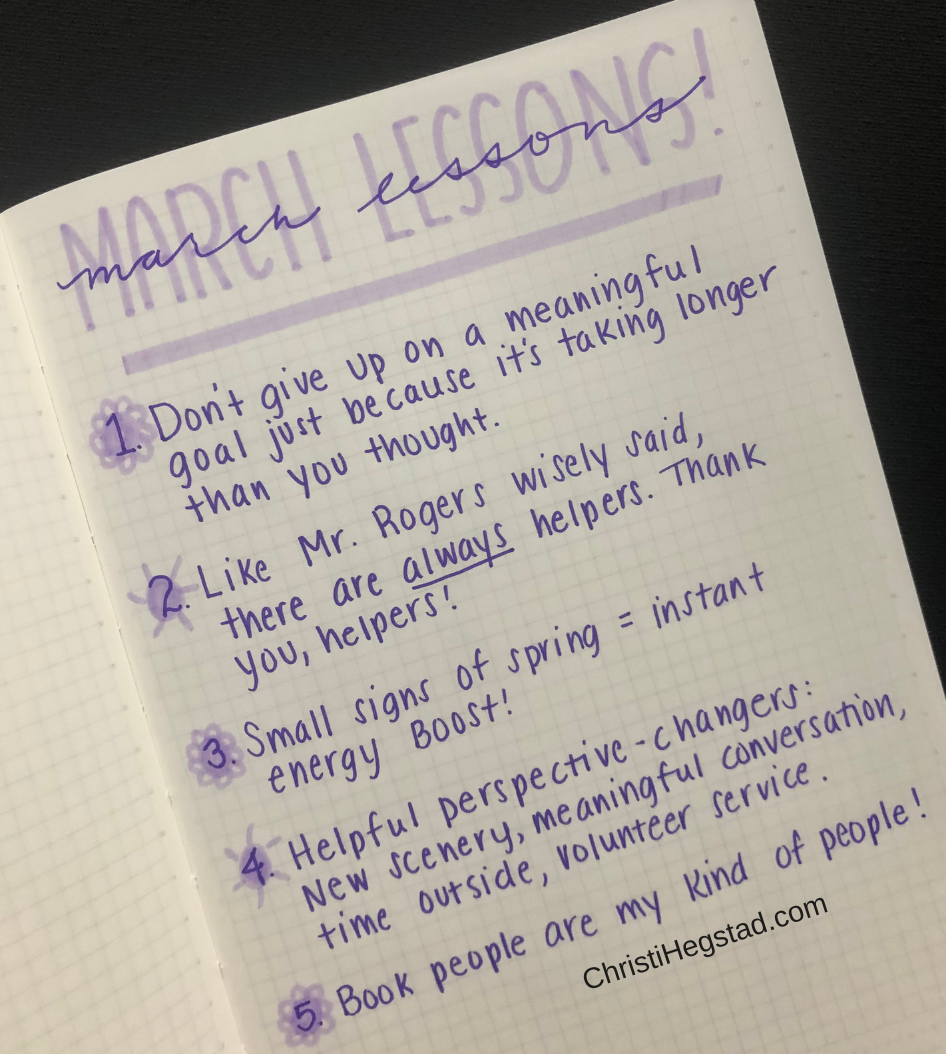 With March came the first glimpses of spring, a vast amount of personal + professional change, and a wonderful day at our local book festival (see #5 below)! And, as always, some valuable lessons, a few of which are highlighted here:
1. Don't give up on a meaningful goal just because it's taking longer than you thought.
2. Like Mr. Rogers wisely said, there are always helpers. Thank you, helpers!
3. Small signs of spring = instant energy boost!
4. Helpful perspective-changers: New scenery, meaningful conversations, time outside, volunteer service.
5. Book people are definitely my kind of people!
Which of these lessons speak to you? What would you add? Specific to #4, what provides you with a healthy change in perspective?
Share your thoughts below or on LinkedIn!
Christi Hegstad, PhD, PCC, is an Accredited + Multi-Certified Coach helping you bring meaning to work and purpose to life!  Contact us to inquire about coaching possibilities.
---