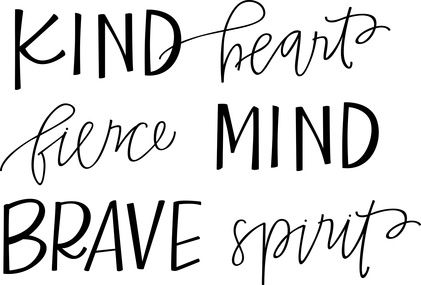 Need a boost of courage for the week ahead? A few ways to build it:
* Reflect on times in the past when you have been courageous. Tease those moments apart for clues (and celebrate your courageous self while you're at it!).
* Surround yourself with people who inspire you, challenge you to be your best, and model purposeful courage.
* Remember to breathe. (Periodically when someone tells me to take a deep breath, I am stunned at how shallowly I had been breathing before without even realizing it!)
Whether you are rounding up courage to take an action toward your bold goal, to hold a challenging conversation, or something else entirely, consider JRR Tolkien's words: "Courage is found in unlikely places."
And often, I'd argue, that place is deep within your own self.
Christi Hegstad, PhD, PCC is The Certified Executive + Personal Coach for difference-making achievers! Clarify your vision, free up time, and confidently reach bold, compelling goals that matter! Contact us today for coaching, speaking, and Mastermind opportunities, or click here and fill in the blue box to join our email community.
---