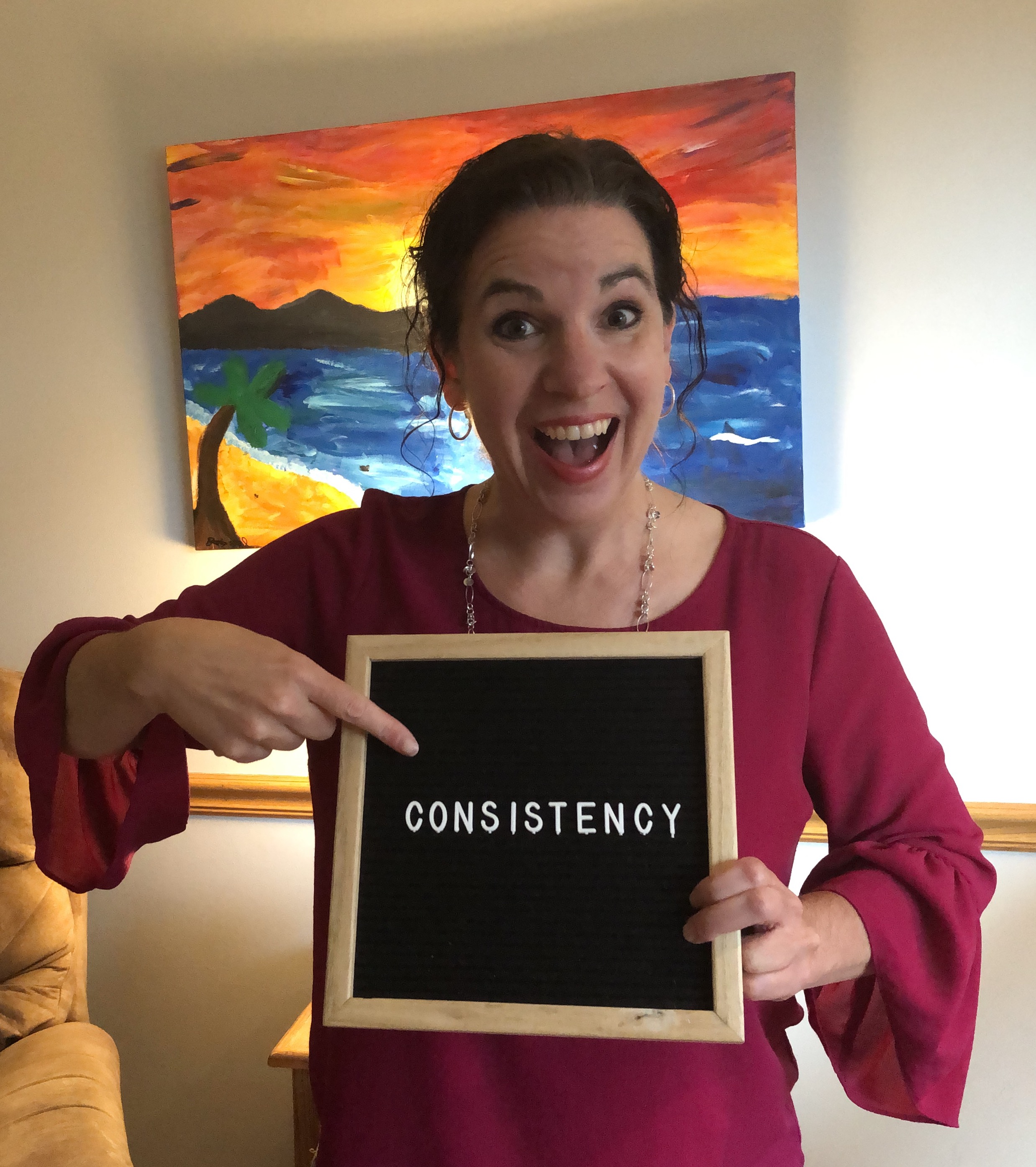 Don't you just get super excited when you think about CONSISTENCY? Doesn't the idea of doing the same thing over and over and over … and over … just make you want to jump in and start immediately?
Ok, maybe it's not the most thrilling thing out there, but it sure is one of the most effective!
Considering we have 100'ish days left in 2019, just think what could be different by the end of the year if you did one of the following:
* jogged 1 mile every day
* wrote 1 page of your book every day
* recorded 1 personal win every day
* read 1 article in your industry or passion field every day
* learned 1 new word every day in the language you are studying
* thanked 1 employee or colleague every day
* spent 1 extra tech-free hour every day
Small steps definitely add up over time. Maybe consistency is pretty exciting after all?! Nevertheless, I will save my 'Let's put the FUN back in consistency (aka, FUNsistency)!' speech for another day. 😀
What's one thing you'd like to do more consistently this fall?
Christi Hegstad, PhD, PCC is the Certified Executive + Personal Coach for difference-making achievers! Clarify your vision, free up time, and confidently reach bold, compelling goals that matter! Contact us today for coaching, speaking, and Mastermind opportunities, or click here and fill in the blue box to join our email community.
---