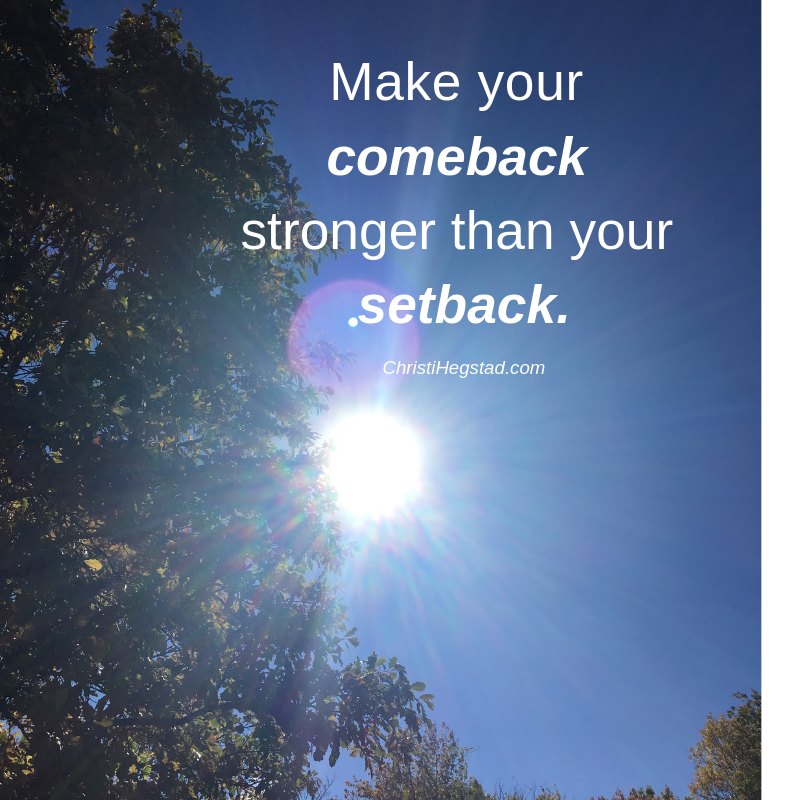 Believe it or not, we have reached the middle of 2019!
As you reflect on your goals for the year, the actions you've taken, the progress you've made, and the ways you have grown, how do you feel?
If you are hitting it out of the park in your work and life, congratulations! Be sure to celebrate, as well as consider what has helped you experience such a great first half of 2019.
If you are a little disappointed with your progress or questioning your ability to achieve your goals, no need to fear. Time to make the second half of the year your best half!
Dr. Christi's Coaching Tip:
This week, re-commit to your vision.
A few questions to ask yourself:
What are some of my favorite successes in recent years, and what helped me reach them?
When I picture myself at the end of the year, what do I most want to say about myself? How do I want to feel?
What's standing in my way? How can I move beyond these barriers?
On a scale from 1 to 10 (1 = not at all, 10 = extremely), how committed am I to my goals/vision?
What action will I take today to set this in motion?
Whether it's removing a limiting belief, organizing your step-by-step strategy, securing support, or something else entirely, take an action today. You will set your comeback in motion, and your future self will thank you for it!
Join our positive, purposeful community! Click here and fill in the blue box or send us an email! 
---