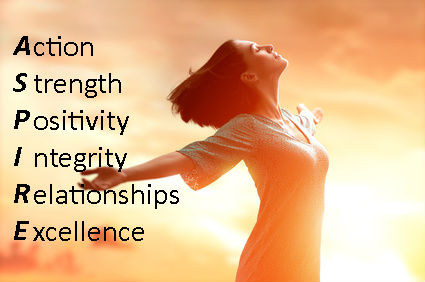 Considering joining the 2020 ASPIRE Success Club but have questions? Many answers can be found on the ASPIRE website, Facebook (videos and posts), and Instagram – but they might prompt new questions, too! Below are 5 commonly-asked questions and answers to help as you decide your personal and professional growth plans for the year.
1. I am already involved in networking groups. How is ASPIRE different?
ASPIRE is not a networking group, but rather a year-long program focused on personal and professional development; we are here to help you grow, flourish, and live / work to your highest potential. In ASPIRE you can expect to discuss topics of importance with other smart women, participate in trainings to further your growth, develop solutions to challenges you face, and learn from rich resources and tools designed by a multi-certified coach dedicated who is passionate about your development.
As a result of all this, however, members get to know, like, and trust you! Over 94% of our members consistently report business growth / career advancement as a result of their membership.
2. I am currently in a time of transition. Will ASPIRE still apply to me?
Many (if not most!) of our members are in or approaching a transition of some sort, whether between careers, kids getting older and/or leaving home, nearing a milestone birthday, experiencing a change in relationship, entering retirement … the list goes on. In many ways, simply envisioning 'what could be' (which we do early on in the year) and then moving toward that is a form of transition, too.
ASPIRE is designed to help you find clarity, build community, and experience coaching to support your forward movement – whether it's a time of change or of building and enhancing more of what's already working for you.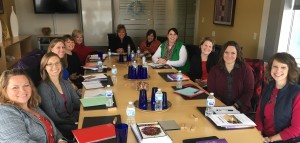 3. Do you enroll new members throughout the year?
Our enrollment period for the entire year occurs in November of the previous year.
We have experimented a few times with midyear enrollment but find that due to the ongoing nature of the curriculum which builds on itself each quarter, the importance of relationships established over time, and the trust formed within our membership, having this one-time enrollment period serves our members best.
4. When do you meet?
We typically meet the second full week of each month, with a few exceptions. During that week, you can choose from 4-6 (and sometimes more!) available meeting times, from early morning to lunch hour to mid-afternoon. We have designed the program to be accessible to just about any schedule!
Our quarterly large group events and service opportunities often take place in the evenings. You will receive plenty of advance notice on those opportunities (most are included in your Welcome Packet that you receive in early December).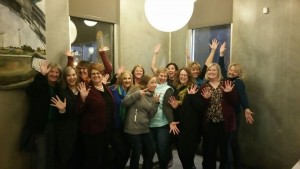 5. I am not really a fan of goals. Is setting a Bold Goal a requirement of ASPIRE membership?
Everything is optional.
We go about goal-setting in a very different way than you are probably used to, which may just change your thoughts around goals! As a member you have the opportunity to attend a full Bold Goal training toward the start of the year to learn the details.
And if not, you can choose to set a Bold Intention instead, focusing on a life area or a mindset that you wish to enhance. Visit our Facebook page and look at the Member Highlights for Stephanie Majeran and Brenda Lee Nelson as two great examples of this.
Feel free to contact us with additional questions! And be sure to enroll by November 30!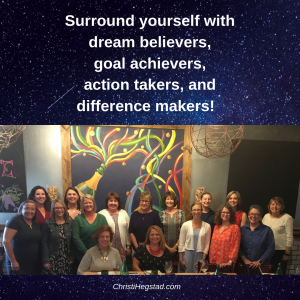 Christi Hegstad, PhD, PCC is the Certified Executive + Personal Coach for difference-making achievers! Clarify your vision, free up time, and confidently reach bold, compelling goals that matter! Contact us today for coaching, speaking, and Mastermind opportunities, or click here and fill in the blue box to join our email community.
---