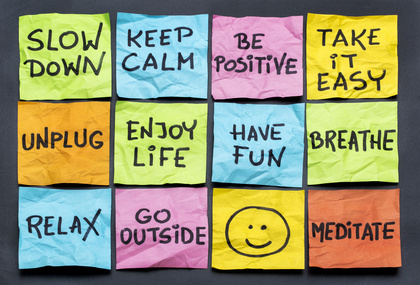 In our ASPIRE Success Club meetings this week, each member shared a word or phrase that they want to describe them in these final weeks of 2020. We started with this question: 
.
Regardless of external circumstances, how do you ideally want to be / feel in these remaining 50'ish days of the year?
Or, imagine it's December 31 and you're looking back: What word do you most want to describe you in those last 50'ish days of the year?
Some words that came up in our meetings: Peaceful, calm, productive, light, intentional, grateful.
You can ask yourself a similar question. The next step, then, is to let your word fuel your actions. For example, if your word is 'peaceful,' a few questions you can ask yourself:
* What tends to make me feel peaceful? How can I bring this into my daily life?
* How can I design my surroundings in a way that invites peace?
* What would bring peacefulness into this current moment?
Consider creating a breakthrough map of ideas and actions that support your word, too. Continuing with the 'peaceful' example, ideas might include going for a walk, turning on a meditation app for 5 minutes, lighting a scented candle, calling a friend or support person, brewing a cup of tea… whatever comes to mind for YOU.
We have a lot going on around us. All the more reason to decide, with intention, who and how we wish to be in the world, and then gently encourage ourselves to carry that out. Different moments may require different actions, which is why the breakthrough map can be so helpful in this regard.
Let me know if you have any questions or if I can support you further in this. In the comments below, please share the word/phrase that comes to mind for you!
---