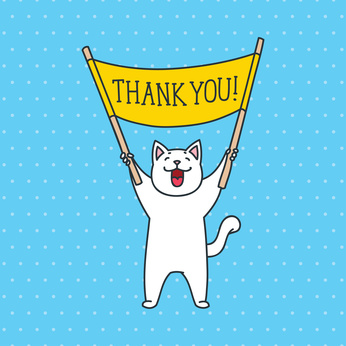 At this point, we all have probably heard the reminders and seen the research. Gratitude is a factor – in fact, a major factor – in our overall wellbeing.
And as we celebrate Thanksgiving in the U.S., today is a perfect opportunity to share ways to cultivate gratitude more fully in our lives. A few ideas:
Write a letter of thanks.
Think of someone who has made an impact in your life: a former teacher, a business mentor, your high school sports coach, a leader you've respected for years. Mail a brief note thanking them for the role they've played in your life.
Practice an intentional act of kindness.
I recently shared several examples of intentional acts of kindness which you can find here. Feel free to conduct these in addition to (not in place of) random acts of kindness!
Start a gratitude journal.
Every morning or evening, jot down five things for which you are thankful. See if you can do this without any overlap from day to day! If five feels like a lot, start with one a day and work your way up.
Shout-out a person or group on social media.
What business or nonprofit is making a difference? Share their Facebook page or website with your connections. The boost in exposure can help them help others!
Donate to your local food pantry.
Whether time, money, or canned goods, food pantries everywhere need our support. An added benefit: Helping others helps you!
We can do these things every day, of course, not just on one designated day of thanks per year. Not only will others benefit, so will our own physical, mental, and emotional health!
What other ways can we cultivate gratitude?
Surround yourself with kind, positive, purposeful achievers who make a difference! The 2021 ASPIRE Success Club is open for enrollment – but only for a few more days! Click here to join!
---