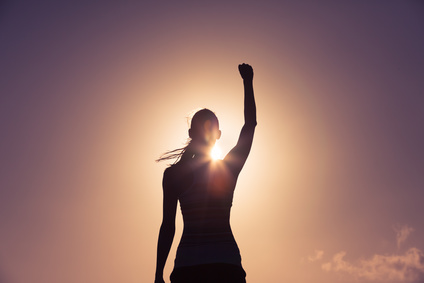 Success Principle #1: Take 100% responsibility for your life.
Jack Canfield
Years ago in the ASPIRE Success Club, we discussed Jack Canfield's excellent book, The Success Principles. It's one I still keep next to my desk and refer to often.
In this hefty 64-principle resource, the first one – the one that kicks it all off – involves taking complete responsibility for your life.
Does this sound overwhelming – or liberating?
This week, act as though you are 100% responsible for your life.
When an unexpected situation arises, ask yourself what you choose to do about it. Take an action? Voice your thoughts? Handle it as gracefully as possible?
When you want to assign your happiness to someone else, ask yourself how you could invite more happiness into your own life.
In any situation, ask yourself, Who do I want to be in this situation? How can I show up as my best self? What can I change, influence, or learn here?
You may find that taking 100% responsibility for your life offers more freedom than you ever thought possible!
Christi Hegstad, PhD, PCC is the Certified Executive + Personal Coach for Difference-Making Achievers! Reach out today to discuss coaching opportunities.
---