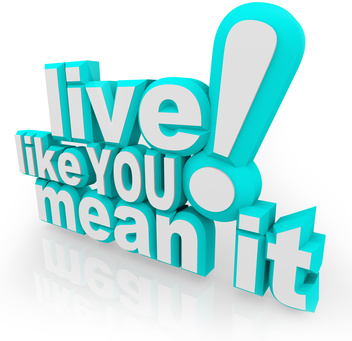 CLARITY KICKSTART: June 3, 2013
"When your mission is stronger than your mood, you can experience your full potential."
~ Tommy Newberry
Coaching Tip For The Week:
On an average week, how often do you skip out of an action because you "don't feel like it"?
One thing that separates masters from the rest is their willingness to practice their craft, even when they don't feel like it. They don't see a practice or meeting as an individual act, but rather part of a greater whole – part of their mission.

When you connect your actions to your mission, your purpose can override even the strongest "blah" mood.
This week, whenever you feel the desire to skip something because you just don't feel like it, take a moment to connect the activity to your larger mission.
Will that meeting help your business develop more community leaders?
Will that workout make you more likely to experience optimum health?
There's your motivation.
And if you can't connect the two, decide where you need to recalibrate so that your actions, mission, and intentions align.
Are you ready to ignite your Spark? Click here to find out!


Dr. Christi Hegstad helps you successfully do what you love! As President of MAP Professional Development Inc., she coaches professionals to get unstuck and reach Bold Goals with clarity, confidence, and meaningful action. Learn more at www.meaning-and-purpose.com and follow Dr. Christi on Facebook and Twitter.
Want to receive your Clarity Kickstart in your in-box every Monday morning? Click here to sign up for free!
---