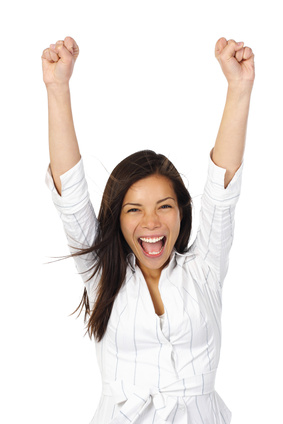 CLARITY KICKSTART: August 5, 2013
"Make a don't-do list for yourself. You will feel so relieved. You can always change this list, but the breathing room that comes from accepting – and even declaring – your limits is liberating."
~ Karen Finerman
Coaching Tip For The Week:

What causes you to waffle in indecision, feel guilty, or "should" yourself?
What if you just decided "I don't do that" – and let it go?
This came up for me recently in a technological way: I felt frustrated with the amount of time I spent on the computer, so I decided Sundays would be no-screen days. Challenging at first, but incredibly liberating! It didn't have to last forever, but it was the "don't-do" I needed at that time.
This week, decide 1 or 2 things that you will no longer do – guilt- or indecision-inducing things that will now comprise your don't-do list. Maybe you don't lend your laptop out, or you don't check email after 5:30pm, or even – like Finerman's example in her book – you don't cook. Stop "should'ing" all over yourself and experience the freedom that comes with making decisions.
Learn from successful women how they stopped "should'ing" on themselves and learned to make decisions with clarity, confidence, and grace! Click here to join us at Spark!
Dr. Christi Hegstad helps you successfully do what you love! As President of MAP Professional Development Inc., she coaches professionals to get unstuck and reach Bold Goals with clarity, confidence, and meaningful action. Learn more at www.meaning-and-purpose.com and follow Dr. Christi on Facebook and Twitter.
Click here to receive your Clarity Kickstart – inspiration read in 2 minutes or less – in your in-box every Monday morning!
---