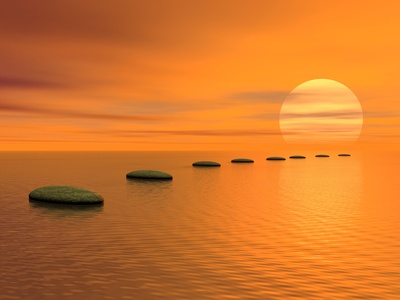 Imagine if you and every person you know began actualizing his or her full potential, if each of us were to discover how to overcome our self-imposed limitations and begin creating everything we want for our lives while making a profound impact in the world. – Hal Elrod
Elrod packed a lot into that one sentence, and different points stand out to me at different times.
Currently, it's this:
"Our self-imposed limitations."
This week, step beyond a self-imposed limitation.
Where do you hold yourself back?
Maybe you don't feel knowledgeable enough to state your thoughts in a meeting.
Maybe you doubt your abilities and therefore won't apply for the leadership position.
Maybe you allow the "But I've never done that before" thought to keep you from trying something new or different.
Consider where you might be holding yourself back. Then challenge yourself to take a step – even just one step – beyond!
---