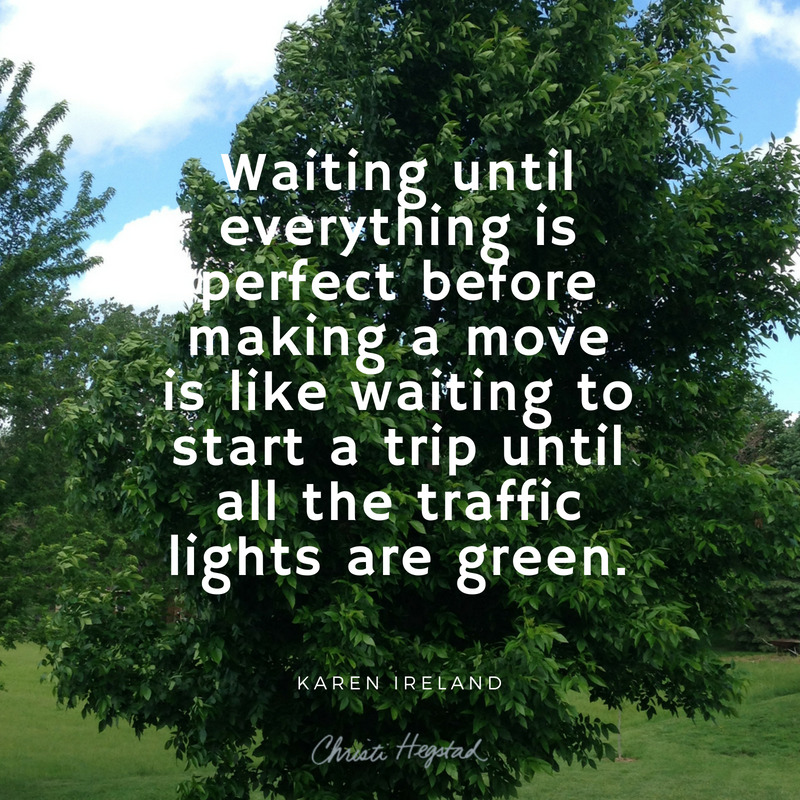 Coaching Tip:
What dream or goal have you been putting on hold until 'the perfect time'?
When do you anticipate that perfect time coming along?
Unless you have a week or month completely cleared on your calendar for your goal (or a few years, in the case of something like a degree or certification), try playing with the idea of now as the perfect time. One small step toward your goal could begin the momentum and excitement to propel you forward!
Inspired Action:

Take one deliberate action toward your top dream or goal this week: Purchase the domain name. Write the table of contents. Hire the coach. Join the mastermind group.
What action will you take? Share here for greater accountability!
---