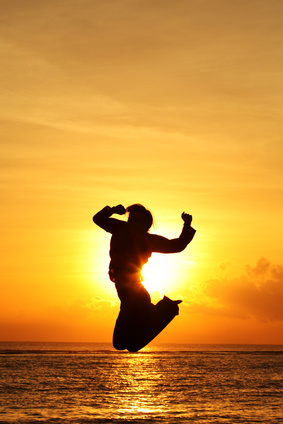 CLARITY KICKSTART: October 7, 2013
"A year from now you will wish you had started today."
~ Karen Lamb
Coaching Tip For The Week:
What are you putting off until the time is right?
When, specifically, will the time be right?
If you can't pinpoint a date to answer that question, remember that "someday" does not exist on the calendar!
We tend to regret the things we don't do more than the things we do – even if we don't succeed in our attempts. The actions involved in moving towards our dreams and vision fulfill and invigorate us.
This week, consider something about which you keep saying, "Next year, I should…". Take 5 (!) actions towards it this week. Give your dream the kickstart it deserves!
What helps you start today rather than waiting for someday? Share your thoughts below, on Facebook, or via Twitter!
Dr. Christi Hegstad helps you successfully do what you love! As President of MAP Professional Development Inc., she coaches professionals to get unstuck and reach Bold Goals with clarity, confidence, and meaningful action. Learn more at www.meaning-and-purpose.com and follow Dr. Christi on Facebook and Twitter.
---