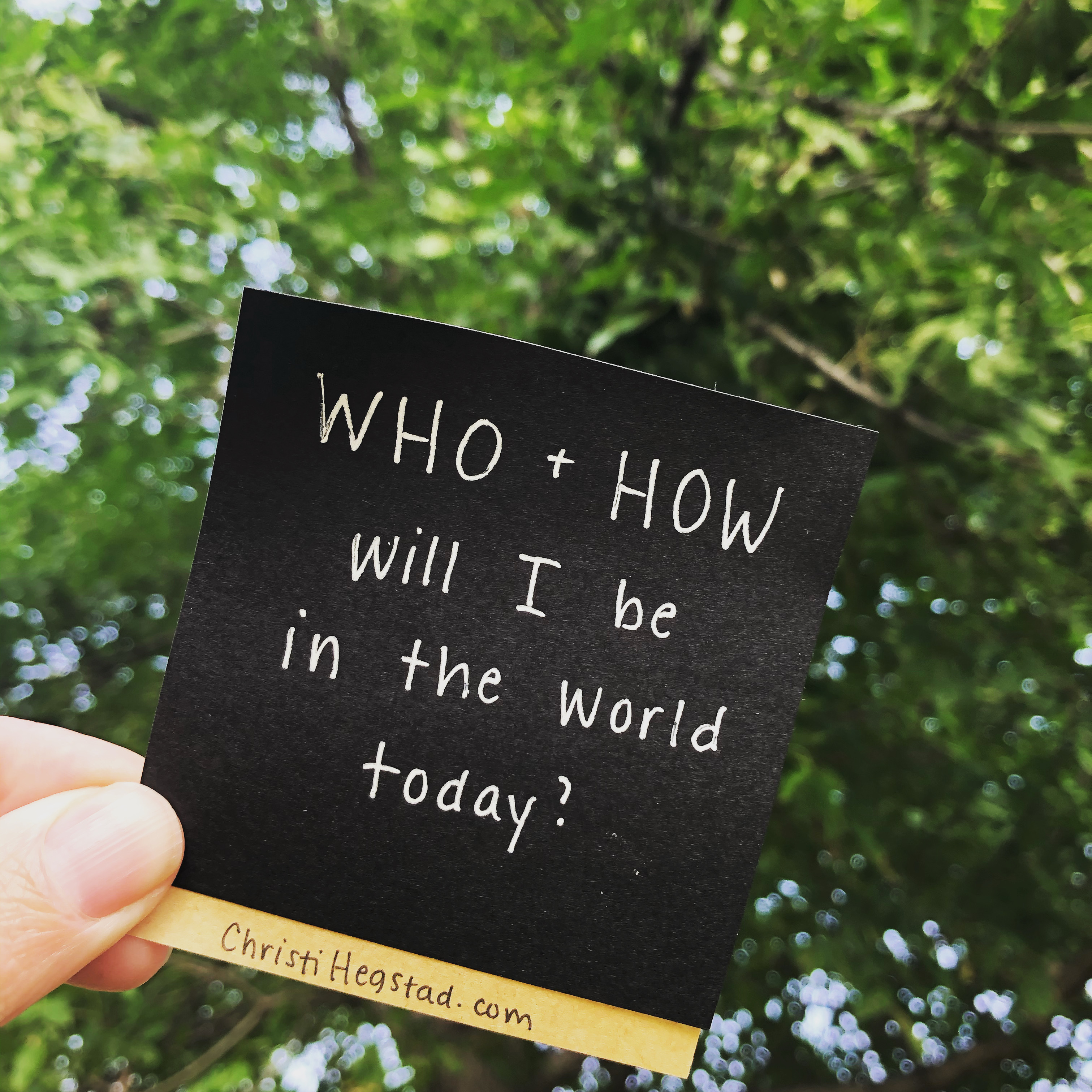 Your morning practice can be as simple as asking yourself this question:
Who + how will I be in the world today?
See what descriptor rises to the surface, and consider adopting that as your mindset for the day.
Maybe you choose to be focused, or patient, or productive.
Maybe you choose to listen deeply, or to assume positive intent, or to act with great compassion.
Maybe you choose to bring the humor, shine the light, raise the energy.
The key point: We get to choose.
What word or phrase describes who and how YOU will be in the world today? Share below or on Facebook – and make it a meaningful day!
Christi Hegstad, PhD, PCC is the Certified Executive + Personal Coach for Achievers, here to help you bring your purpose to work, leadership, and life! Reach out today to learn more.
---