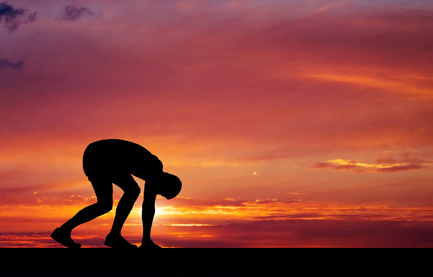 Over the weekend I listened to Ryan Hall, holder of multiple distance running records, being interviewed on the EntreLeadership podcast. His perspective on topics like passion, resilience, and pursuing your life's work enthralled me.
Having already discussed the importance of vision and goals, my ears perked up even more when asked how he prepares his mindset for a critical 26-mile race.
Hall didn't skip a beat: "Focus on the mile you're in."
He described how if he stood at the starting line anticipating how painful or exhausting mile 23 would be, he'd never begin; instead, he prepares and trains to the extent possible, then focuses on the current mile – the current step – to move forward.
Whether you're working toward a 4-minute mile, a particular revenue, a leadership metric, or some other compelling goal, consider Hall's advice!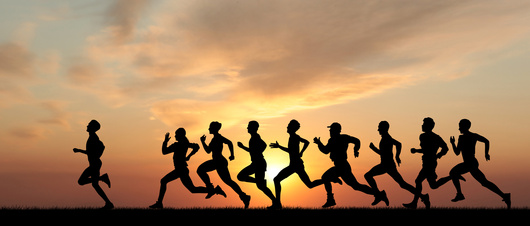 Time For A Refresh!
As you revisit your 2019 goals, you may find you're not quite where you expected to be – but that's no reason to give up. We still have plenty of time left in the year!
But as you know, it will go by fast. Now is the time to act.
Here are 5 tips to help you (re)start, and ultimately finish, the year strong!
1. Start fresh.
Rather than going back over the action plan you created eons ago, map out a new one. (You can always compare it to the old one later.) Consider the next 18 weeks – aka, the remainder of 2019 – its own mini-year, and start from the current moment. As Hall advised, focus on the mile you're in!
Be sure to check out my When Your Goals Take A Detour article if you need some help with this.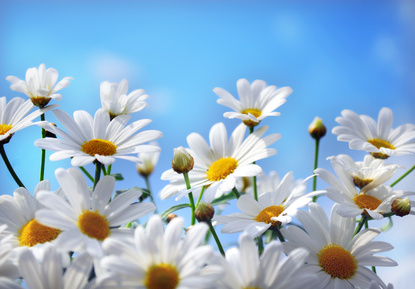 2. Gain small, quick wins.
Spark your motivation by completing a few quick-and-easy tasks right away. You'll build momentum and start to develop a habit of completion, which can serve you well moving forward.
Watch that this doesn't become a long-term solution, however. At some point, you've got to do the big things, too! Just maybe not right off the bat.
3. Leverage your personality.
I used to lament my 'all or nothing' personality and how it could prompt me to be completely, 100%, all-in over something … or else avoid it altogether. Nowadays I embrace this quirk: If I am feeling energized about a set of actions for my top-priority goals, I ride the wave – and instead of criticizing myself if it's short-lived, I challenge myself to adapt or tweak it until I'm energized again.
This mindset shift (not to mention the self-compassion) has worked wonders! What tendencies hold you back that you could leverage instead?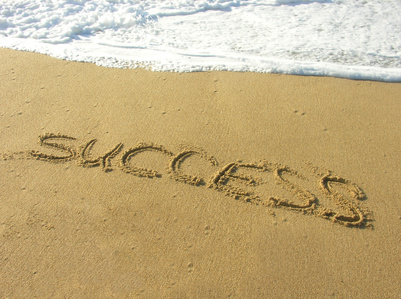 4. Build accountability into your plan.
I largely credit accountability for any of the significant goals I've reached. Among my favorite methods: working with my coach, checking in with my mastermind group, and tracking daily actions in my bullet journal. Some of my clients serve as additional accountability partners for each other – people working on similar goals with whom they text daily or weekly with updates.
Choose what works for you! Just know you don't have to go it alone.
5. Reconnect with your why. Every day.
The first thing I do each day when I arrive to the office is what I call a 5-Point Scan: I flip to my one-page document that houses my Vision, Purpose Statement, Guiding Principles, Values, and Bold Goals. This action takes me less than a minute but reminds me every single day why I do the work I am about to do.
Reconnecting with your why – your purpose – is still the #1 motivator I know.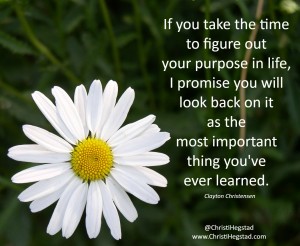 Whatever bold and inspired goal you're aiming for this year, restart it now. Don't worry about what you haven't done yet or how much you have left to do. Instead, prepare to the extent possible, then focus on the mile you're in.
Let's run this race with positivity and purpose – and finish strong!
Need help clarifying your action plan – and maybe a motivation boost, too? A one-time Kickstart Coaching Session might be just the ticket! Contact me to discuss possibilities.
---