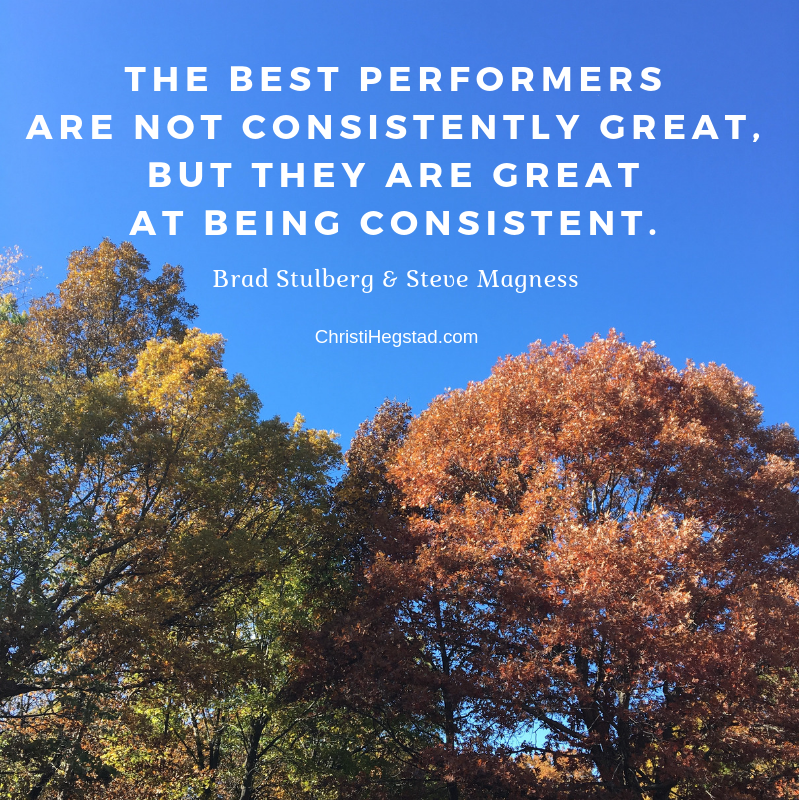 Coaching Tip:
If you could see my rough drafts sometimes, you would surely wonder how I've ever gotten my work published in some of the places I have.
My writing is not the greatest every day.
But every day, I write.
And some of those days, I edit. I polish. And then I submit the edited, polished piece to a magazine or publisher.
It's not about perfection every day. It's about showing up every day.
Inspired Action:
This week, take a daily consistent action.
Decide what's worth showing up for. What is your top goal? What can you do every day to move that goal forward?
Then, do it. Don't be writer and editor all at the same time. Allow yourself to be imperfect yet consistent, then bring out the polishing cloth when it's time.
I believe most of success in any form is simply showing up and consistently doing the work! Give that a try this week.
Enrollment to the 2019 ASPIRE Success Club opens on Thursday! Join our email community for the early announcement and a special subscriber-only savings.
---