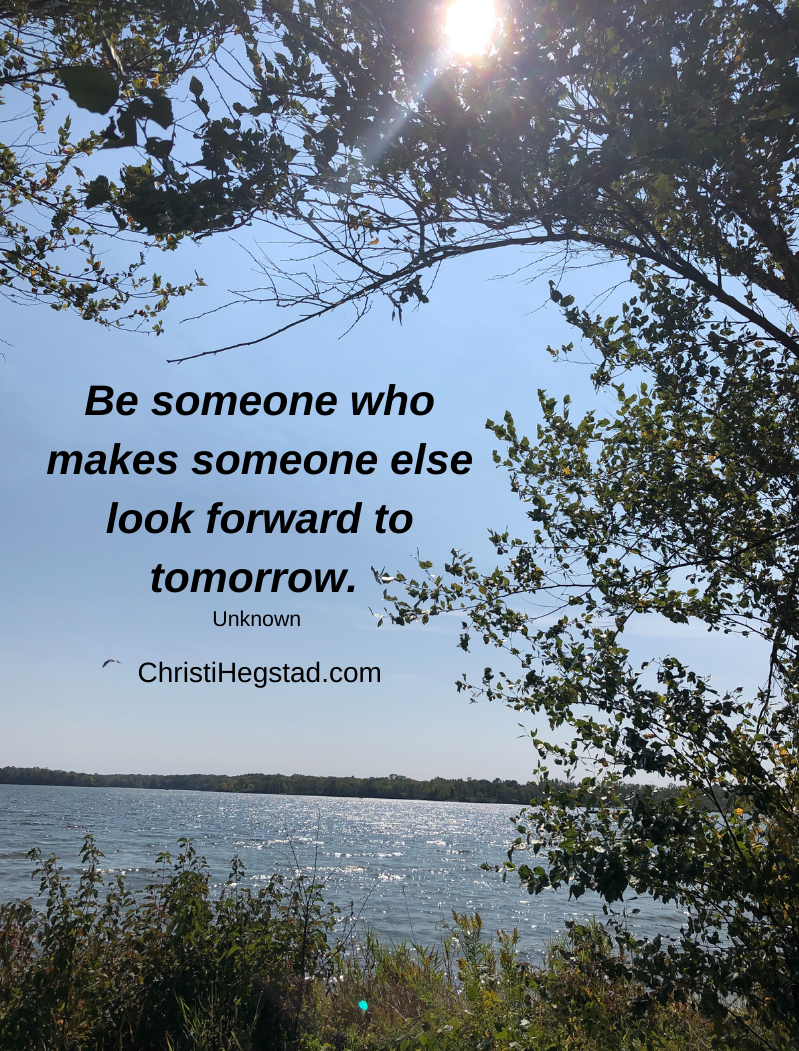 "Be someone who makes someone else look forward to tomorrow." – Unknown
What helps you hop out of bed in the morning?
It could be a delightful morning practice, a purposeful project, a conversation you're looking forward to, or a 45-minute walk you plan to take that afternoon.
It could also be the ways you hope to make a difference in someone else's life!
This week, help open a sense of possibility for others (and yourself!).
Some actions to consider:
* Help them set a meaningful goal.
* Encourage one of their passionate pursuits.
* Ask them what possibilities they're looking forward to.
* Ask them what they're grateful for.
* Celebrate small joys and tiny wins.
* Remind them of their awesomeness.
* Lead by example.
* Show exceptional kindness.
What would you add? Share your thoughts below or on 
Facebook
! And take note of how helping others open the doors of possibility supports your own growing sense of possibility, too!
Christi Hegstad, PhD, PCC is the Certified Executive + Personal Coach for Achievers, here to help you bring your purpose to work, leadership, and life! Reach out today to learn more.
---