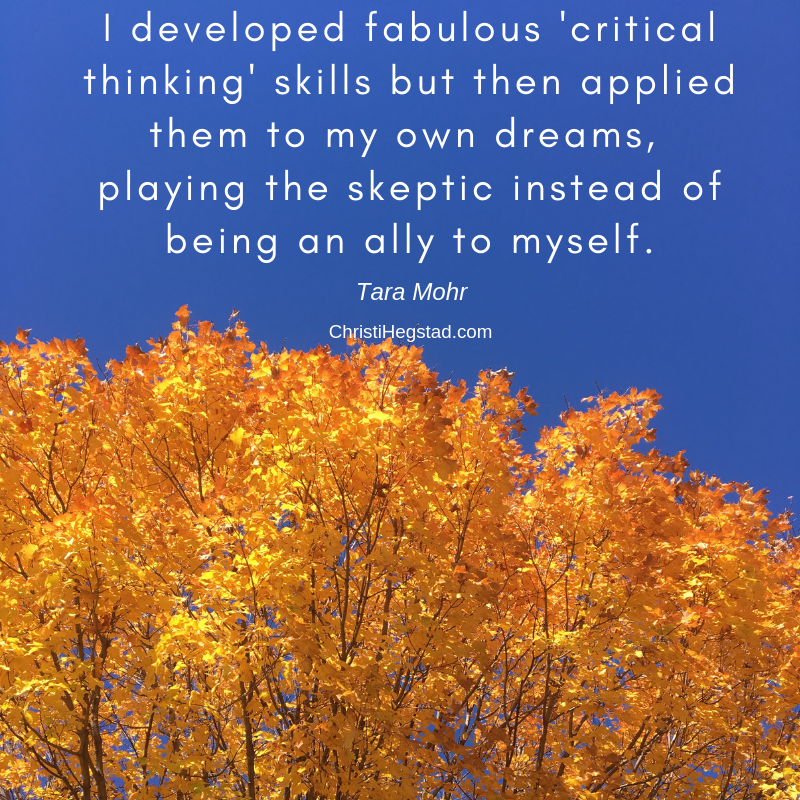 Coaching Tip:
This time of year, my Big Dreams, Bold Goals! training session is in high demand. I've facilitated incredibly talented groups – from physical therapists to bankers to nonprofit directors and more – in expanding their sense of possibility while learning the strategies and tools to make those ideas become reality.
One of the biggest challenges with dreams, I have found, is our tendency to talk ourselves out of them before we've even given them a chance.
Our faces light up as we imagine promotions or philanthropic ideas or travel possibilities … and then become heavy as we immediately ask, "But how would I ever make that happen?"
Inspired Action:
This week, allow yourself to dream – without wondering about the 'how'.
What would you love to do, see, experience, create, or try if you had no barriers? If you didn't have to worry about time or money or responsibilities?
Play with the 'what' this week, giving no thought to the 'how.' See what arises for you and maybe even takes you by surprise.
For this week, live with a sense of possibility. We can figure out the 'how' later.
We are currently taking inspired action to achieve meaningful, Bold Goals in the ASPIRE Success Club. Wish you could join us? Your opportunity starts next week – subscribe here to be among the first to hear!
---