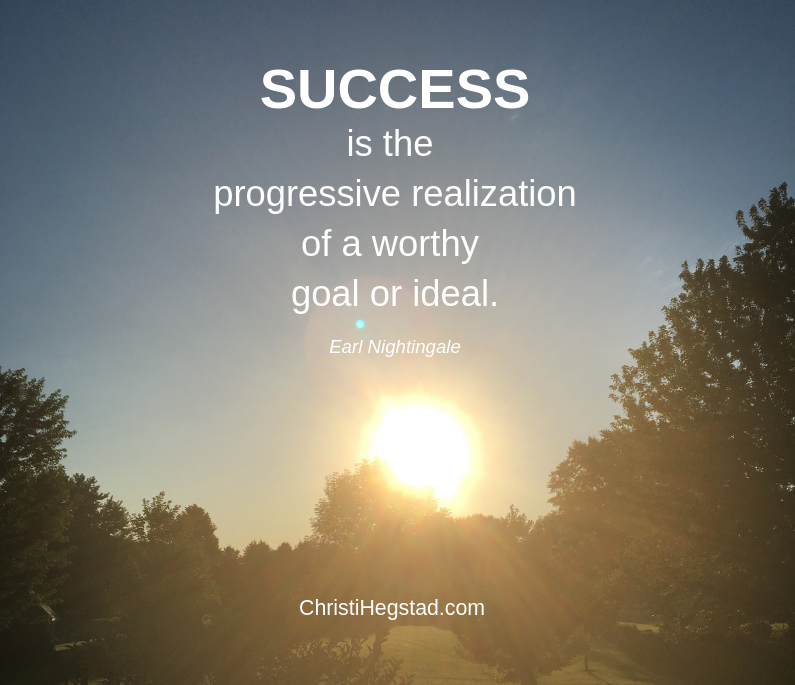 The leader who doesn't provide feedback.
The role, like parenting or friendship, that doesn't have a one-size-fits-all way of measuring success.
The ideas that contradict what 'society' considers successful.
How on earth do we know if we are successful when the external definitions and measurements are like shifting sands?
This week, focus on your internal definition of success.
For example, look at Nightingale's definition: The progressive realization of a worthy goal or ideal.
Not when you have checked a box.
Not when you have reached a certain dollar amount or race time or title or number of pounds on the scale.
Said another way, as long as you are purposefully moving toward something meaningful, you are succeeding.
What is your definition of success? How will you honor it this week?
For free meaningful success tips every Monday morning, join our positive and purposeful email community by clicking here!
---