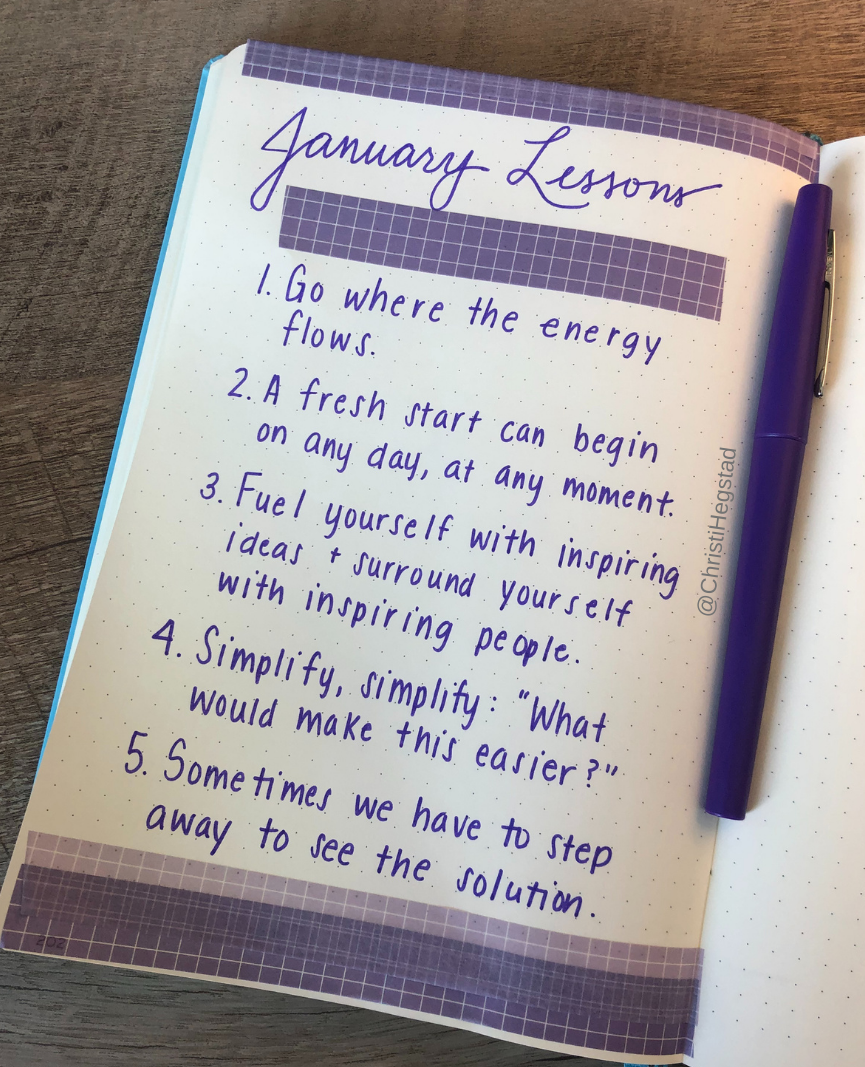 January brought with it a lot of lessons! As I look at my month in review, here are five that rise to the surface for me:
1. Go where the energy flows.
2. A fresh start can begin on any day, at any moment.
3. Fuel yourself with inspiring ideas + surround yourself with inspiring people.
4. Simplify, simplify: "What would make this easier?"
5. Sometimes we have to take a step away in order to fully see the solution.
Does one of these resonate with you, too? What's something you learned, or were reminded of, in January?
Wishing you a February filled with meaning + purpose!
Christi Hegstad, PhD, PCC, is the Practical + Purposeful Coach for Achievers!  Join our email community for coaching tips, book recommendations, tools, resources, and more!
---