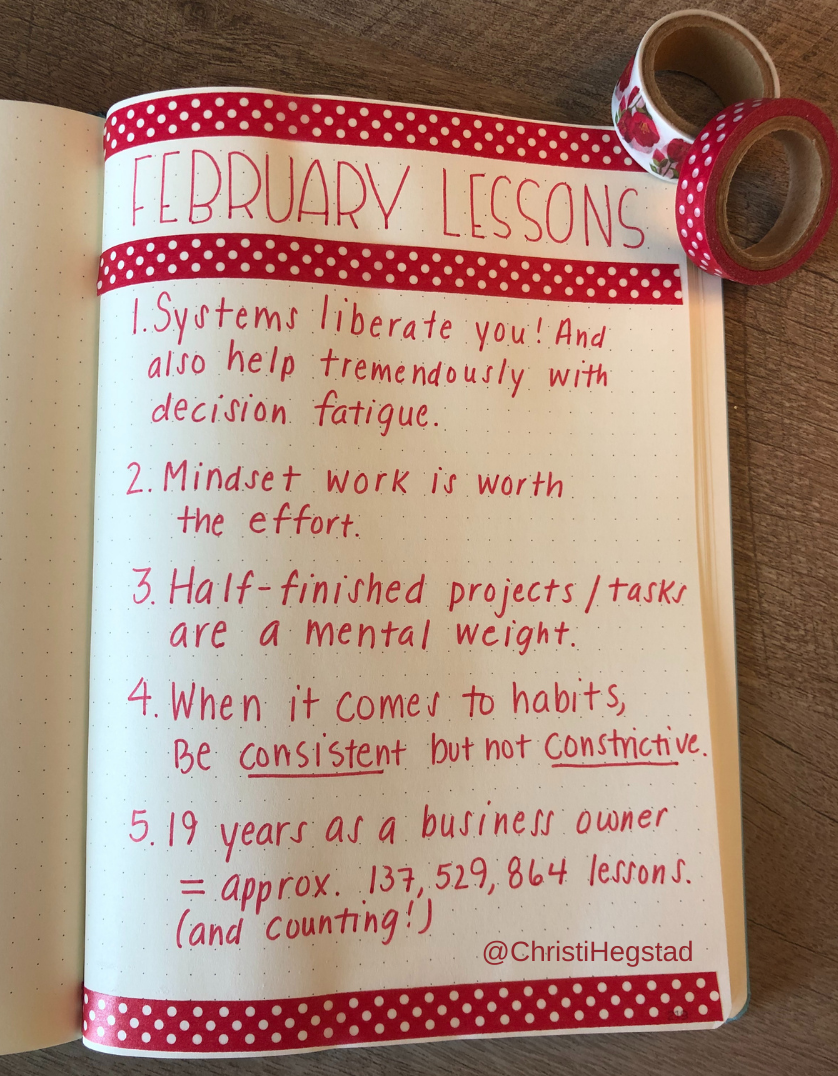 February. A short month that packs a powerful punch! Here are a few of the many lessons that rose to the surface for me in the past month:
1. Systems liberate you! And also help tremendously with decision fatigue. (Systematize for greater simplicity.)
2. Mindset work is worth the effort. (Keep giving it the time and attention it takes.)
3. Half-finished projects/tasks are a mental weight. (Develop a habit of completion whenever possible.)
4. When it comes to habits, be consistent but not constrictive. (They're often more sustainable that way.)
5. 19 years as a business owner = approximately 137,529,864 lessons. (And counting!)
Can you relate to any of these? What lessons came your way in February? Feel free to share them below.
And if you'd like more details around how I conduct my monthly reviews, let me know that in the comments below as well! I'd be happy to share my process in an upcoming post or newsletter.
Christi Hegstad, PhD, PCC, is the Practical + Purposeful Coach for Achievers!  Join our email community for coaching tips, book recommendations, tools, resources, and more!
---