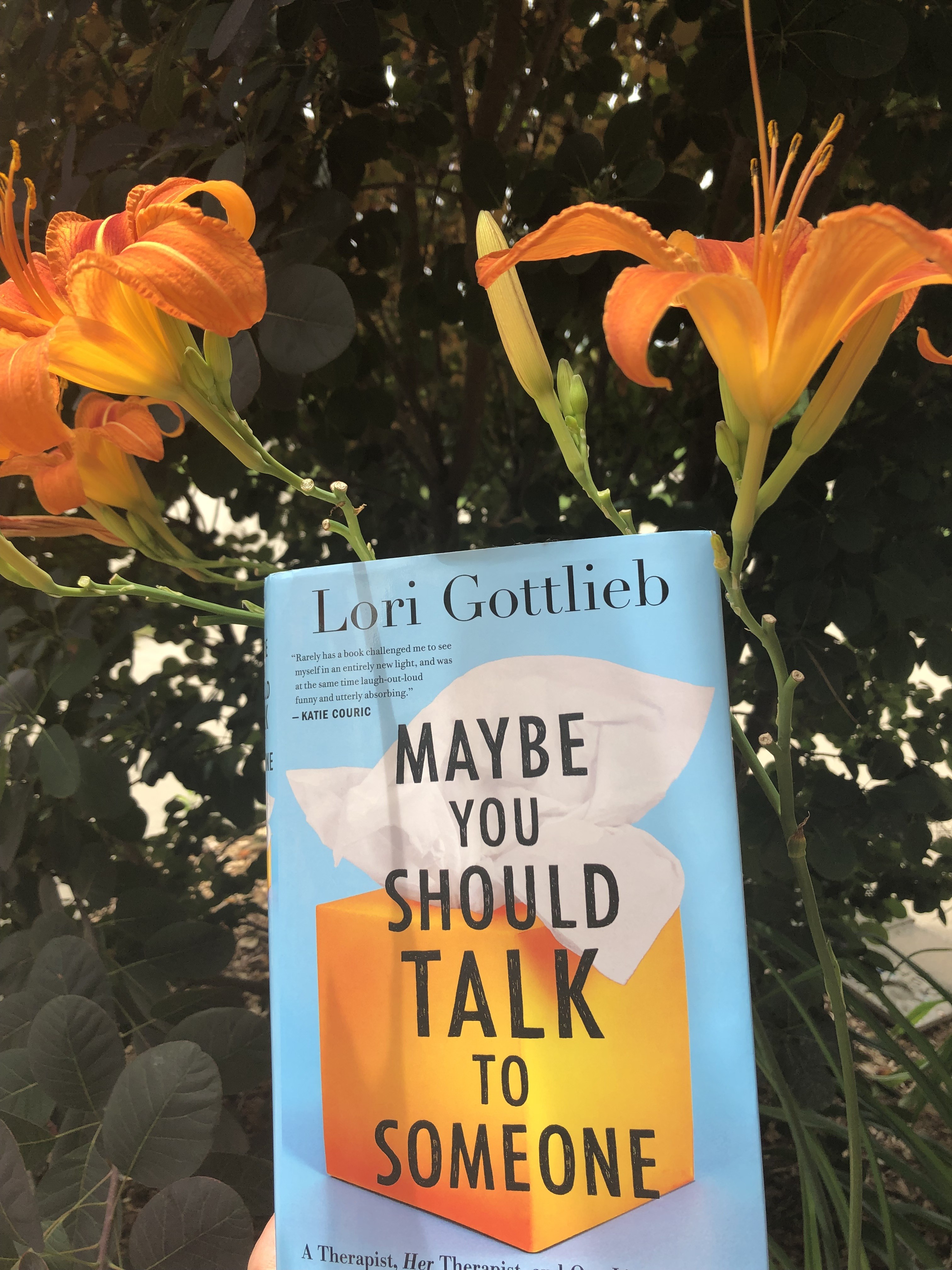 I recently received Lori Gottlieb's new book, Maybe You Should Talk To Someone. As soon as I started reading, I predicted I would have a tough time putting it down.
That prediction (which I promptly posted on Instagram) turned out to be 100% accurate.
What an incredible read! Gottlieb, a therapist also in therapy herself, provides a beautiful look into the power of the human spirit. Insightful, witty, relatable, and real, she honestly had me laughing out loud one minute and wiping away tears the next.
If I could capture the book's essence in a few words, these come to mind immediately:
Humanity.
Perspective.
Compassion.
Resilience.
Courage.
This is one of the best books I've read all year, offering a powerful reminder that regardless of appearances, we all deal with challenges we may hesitate to share. Her stories demonstrate what a life-changing difference compassion and empathy – both for others *and* for ourselves – can make.
This one will stay with me for a long time – I highly recommend it!
What other books have reminded you of the inspiring power of the human spirit?
Christi Hegstad, PhD, PCC is an executive coach helping you design your ideal vision and achieve it with clarity, confidence, and meaningful action! Join our community: Click here and fill in the blue box or send us an email! 
---