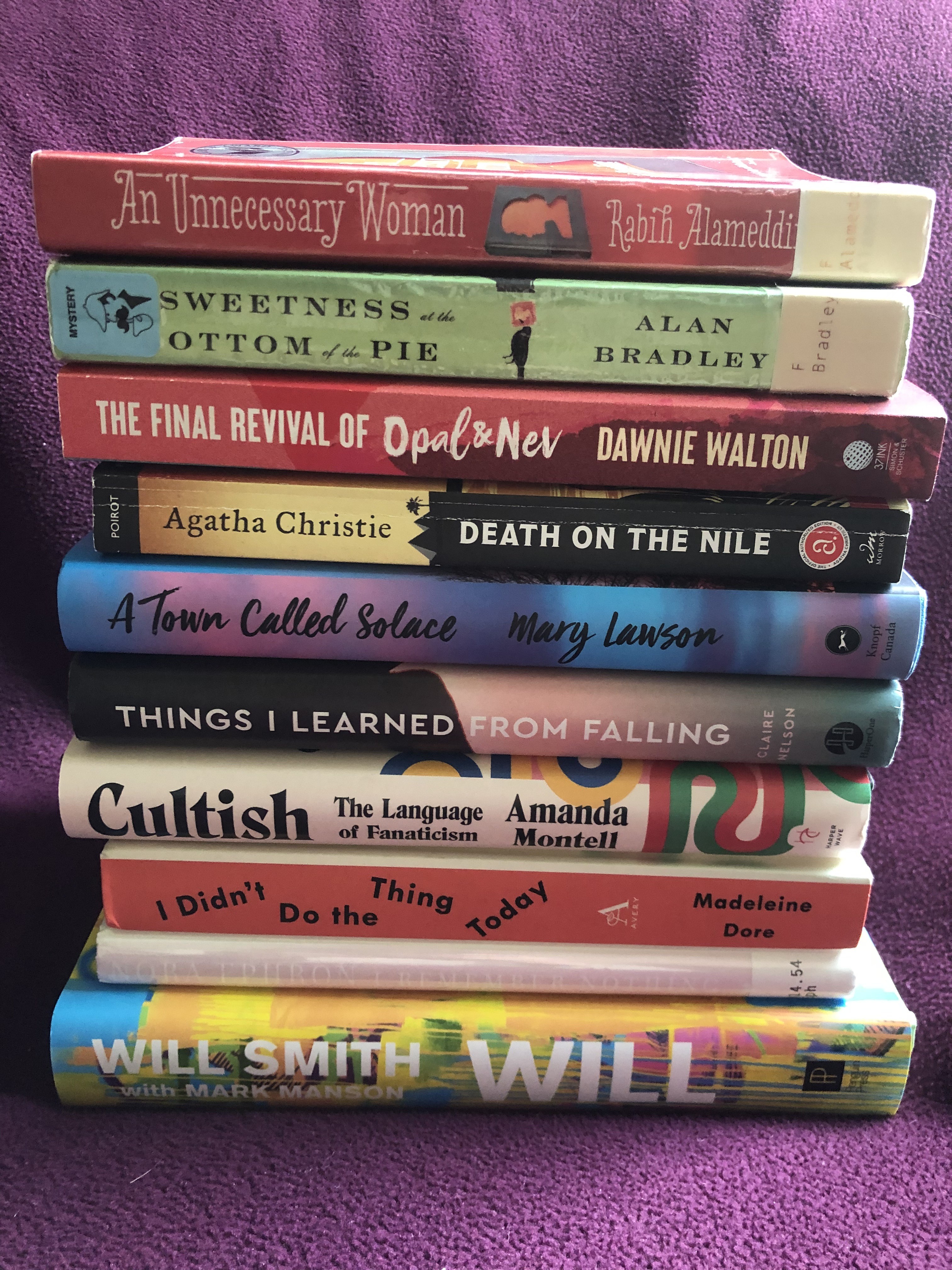 I have enjoyed a massive (for me) reading month, thanks in large part to this helpful spring formula:
Better weather + longer outdoor walks + audiobooks = more books completed than usual!
Plus add several hours in the car and there you have it.
In May, I finished ten books – five fiction and five nonfiction – bringing my total for the year so far to 41 books. I track them in my reading bullet journal (aka, bujo), writing a brief snippet for each as well as listing all of them on my 'bujo bookshelf':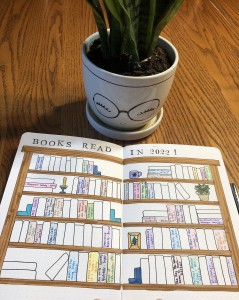 Pretty high-tech, eh? 🙂
Below you'll find brief commentary on each of my May reads, fiction followed by nonfiction, plus which books turned out to be my favorites of the month!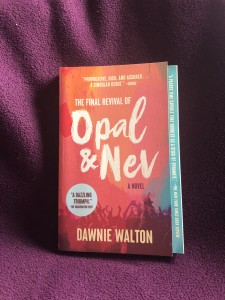 The Final Revival of Opal & Nev by Dawnie Walton
I had the pleasure of meeting Dawnie Walton recently at the Des Moines Book Festival, shortly after her book was longlisted for the Women's Prize for Fiction, and there is something extraordinary about reading a book that the author has just signed for you! I listened to much of this one as well, my first experience with a full-cast narration – it was like a play being performed in my headphones. I loved the story, the narrative arc, the character development, and my entire reading experience with this one!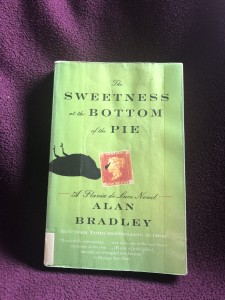 The Sweetness At The Bottom Of The Pie by Alan Bradley
This is the first in a ten-part (I believe) mystery series starring the bright and precocious Flavia de Luce, an 11-year-old chemistry buff and, as it turns out, detective. This was a fun read and I adored the style and voice of the audiobook narrator, Jayne Entwistle. Set in the 1950s in rural England (the setting was wonderful!), this would probably qualify as a 'cozy mystery.'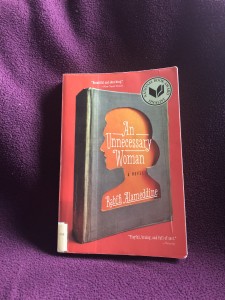 An Unnecessary Woman by Rabih Alameddine
Part of my family heritage is Lebanese, so I am often on the lookout for books written by Lebanese authors and/or set in Lebanon. This novel features a 70-something woman living alone in Beirut, addressing common life experiences (relationships, work, friendship, etc.) in a not-always-common way or environment. A thoughtful story, and beautifully crafted on a sentence level; one of several that I tabbed, for example: "No nostalgia is felt as keenly as nostalgia for things that never existed."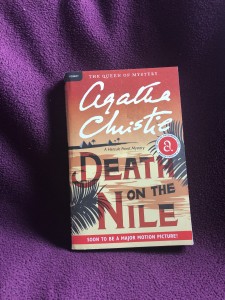 Death On The Nile by Agatha Christie
Somehow, I never read an Agatha Christie novel until a year or so ago, even though she has a gigantic backlist and has been hailed for decades as a stellar mystery writer. (Now that I think about it, I believe I picked up my first Christie novel shortly after reading The Mystery of Mrs. Christie by Marie Benedict, which I thought was excellent.) I enjoyed the closed circle setting and the red herrings along the way, as well as the sense of place and the 'old-fashioned' (aka, pre-cell-phone) feel.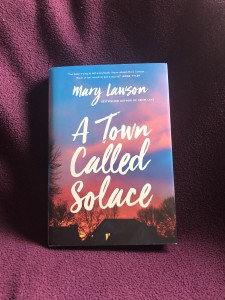 A Town Called Solace by Mary Lawson
I randomly heard of this one from a 'booktuber' (someone with a book-related YouTube channel) – The Book Bully – who often reads similarly to me, and after her description I could not get it out of my mind. I picked it up soon after, finished it in a matter of days, and it has become one of my favorite books of the year so far! A beautifully written story (with an equally beautiful cover) touching on topics of family, grief, friendship, loss, and forgiveness. I loved this one.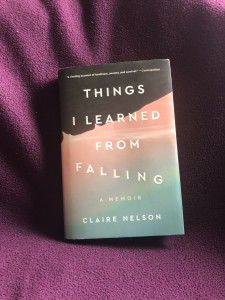 Things I Learned From Falling by Claire Nelson
An insightful account of one woman's experience surviving alone for several days, unable to move her injured body, after falling during a hike. Both inspiring and terrifying, the grit, optimism, and mental strength displayed in this story amazed me. (I had to keep reminding myself, "She wrote this book – so she clearly survived!") This came highly recommended by my daughter, an avid hiker herself.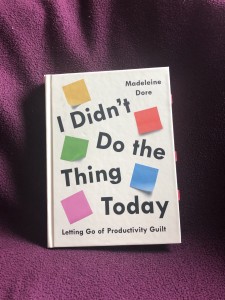 I Didn't Do The Thing Today by Madeleine Dore
I'll admit it: the title completely drew me to this one! This book reminds us that productivity isn't just about completing our to-do lists, and success doesn't revolve around getting the most done. Based on numerous interviews the author held with a wide range of professionals, I appreciated the aforementioned reminders, the look at how routines can both serve and 'run' us, and the deeper questioning around how to actually define productivity for ourselves.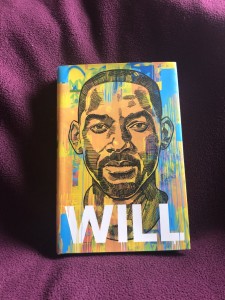 Will by Will Smith with Mark Manson
An interesting account of the life of Will Smith, from childhood to present day. I appreciated his openness, particularly in the first half of the book, and particularly around his relationship with fear. I struggled with several aspects of the book too, in part because my long library hold came in just shortly after his recent public violent outburst. Taken as a case study of work ethic and self-confidence, I walked away with a few insightful nuggets; also, the audiobook is incredibly well-produced.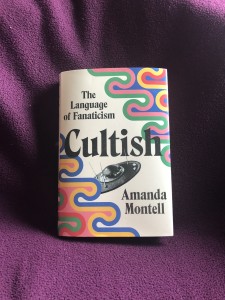 Cultish by Amanda Montell
This well-researched, intriguingly presented book provides a fascinating look at the power of language in creating cult and cult-like environments. Montell, whose father belonged to a cult for a time, looked at everything from Jonestown to fitness fads to multi-level marketing organizations and how each uses language, among other factors, to create a cult-like atmosphere – often to devastating results. I appreciated her perspectives on how people – including educated, capable, free-thinking adults – can fall prey to cults.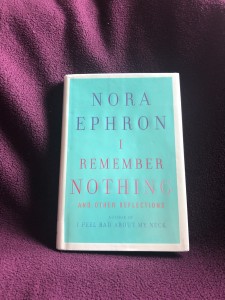 I Remember Nothing: And Other Reflections by Nora Ephron
I've read a few of Ephron's essay collections over the years and she nearly always makes me laugh with her wise and witty life observations. She somehow manages to be both caring and irreverent all at once – like she always wants to do her best but also knows not to take herself too seriously. This collection covers everything from family and friendship to the evolution of email to life in New York to aging. Funny, relatable (in many ways), and thoroughly enjoyable.
While I rated most of this book stack quite highly, my favorite fiction read for May was A Town Called Solace, and I will definitely be looking into more of Mary Lawson's works. My favorite nonfiction was a tie between Things I Learned From Falling and Cultish – both exceptional for very different reasons!
Do you have questions or opinions on any of these? What's the best book you read in May? Share your thoughts below!
Christi Hegstad, PhD, PCC, is the Practical + Purposeful Coach for Achievers! Contact us to inquire about coaching possibilities to help you create a meaningful career and purposeful life.
---