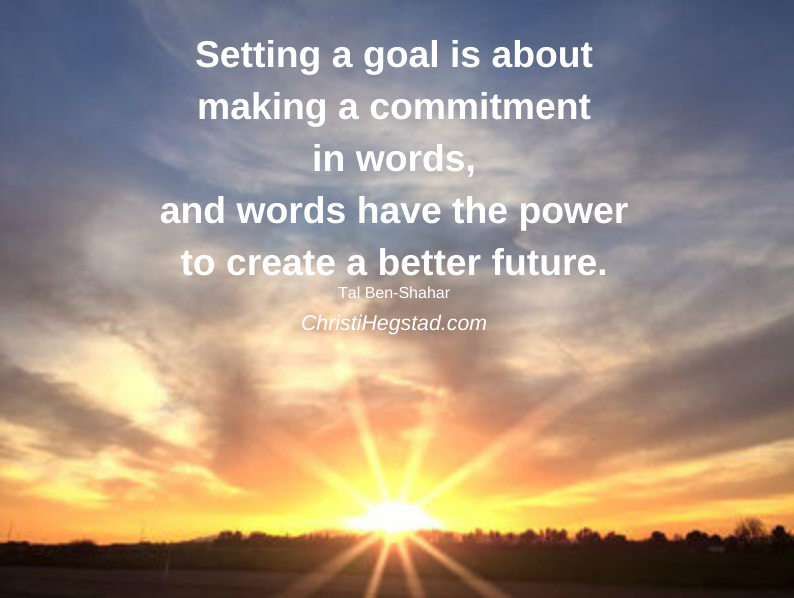 Do you think we ever reach a point in life where we say, "Well, I've learned all there is to learn. No more growth to be had here!"
I sure hope not!
And here's an important point to remember: You can be happy and grateful for where you are and striving for more. Simultaneously.
It's not an either/or situation.
This week, set a goal for the new year.
Maybe you've set goals in the past and haven't reached them. So what? So have I. So has pretty much everyone else.
Maybe you're not actually sure you can reach the goal you set. So what? None of us knows.
But research shows, and life has proven many times over, that we derive great meaning from moving toward purposeful goals.
Have fun with your goals! Treat them as an experiment! And let me know if I can help!
Christi Hegstad, PhD, PCC is the Certified Executive + Personal Coach for difference-making achievers! Clarify your vision, free up time, and confidently reach bold, compelling goals that matter! Contact us today for coaching, speaking, and Mastermind opportunities, or click here and fill in the blue box to join our email community.
---