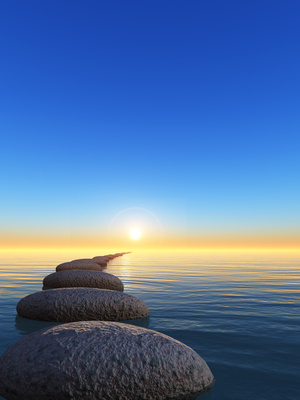 Living big is being brave enough to claim your own truth, being bold enough to read the poem that's stamped across your heart. Out loud so everybody can hear.
Pam Grout
I recently read an expanded version of this quote to a room full of difference-making achievers – people whom I have *no doubt* are already living big but are still committed to learning, growing, and bringing even more intention to the every day.
They want to align their goals and actions with their core values.
They're dedicated to making a positive impact in others' lives while also keeping themselves replenished and fulfilled.
They choose to infuse each day with meaning and purpose rather than negativity, blame, and circumstance.
Does this sound like you, too? I bet it does.
This week, set a daily intention.
Each morning, perhaps as you peek at your activities and your Daily Top 3, ask yourself who + how you want to be throughout the day. Choose a word or phrase that captures it.
If you have a day overflowing with activity, for example, you might set an intention of "Energy."
If you have some potentially tense meetings, your intention might be "Calm."
You might choose "Peaceful" or "Focused" or "Purposefully Productive," depending on what you most need right now.
Return to your intention throughout the day, taking a deep breath each time you do.
Each day, each moment, that you choose to live with intention will bring you closer to a meaningful, purposeful, big, and enriching life. Start right now!
Christi Hegstad, PhD, PCC is the Certified Executive + Personal Coach for difference-making achievers! Clarify your vision, free up time, and confidently reach bold goals with meaning and purpose! Contact us today for coaching, speaking, and Mastermind opportunities, or click here and fill in the blue box to join our email community.
---