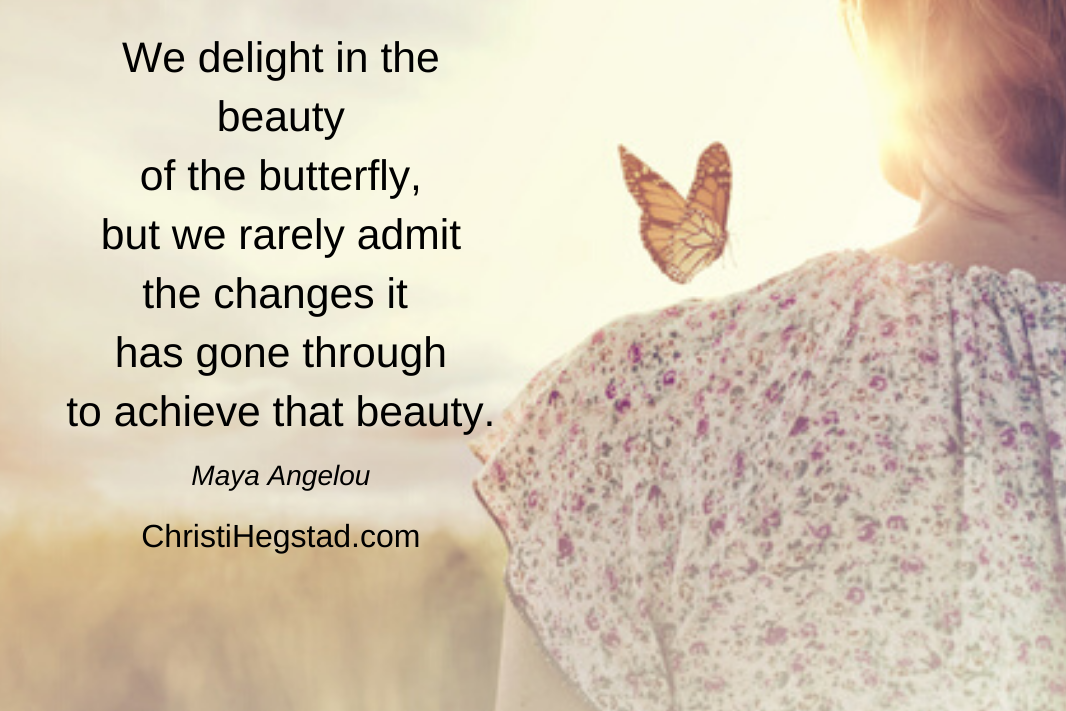 Are you in a season of transformation?
In changing and challenging times, taking one day at a time can provide a healthy focus. We can strive to take care of ourselves and others, honor our values, engage in purposeful practices, make our difference.
Simultaneously, we can envision our beautiful future.
This week, consult your future self.
In other words, when we emerge from this period, how will you want to describe yourself? What do you wish to see?
Personally, I am leaning on the butterfly metaphor and viewing this as a season of transformation.
I want to emerge a better, stronger, higher-level version of myself. You can see my latest Facebook or Instagram post for details on what that means for me, but more importantly, what does it mean for you?
When we emerge from this season, like a butterfly emerging from its cocoon, what are a few words you want to describe you – and how might you put them into action today?
Christi Hegstad, PhD, PCC is the Certified Executive + Personal Coach for difference-making achievers! Clarify your vision, free up time, and confidently reach bold goals with meaning and purpose! Contact us today for coaching, speaking, and Mastermind opportunities, or click here and fill in the blue box to join our email community.
---