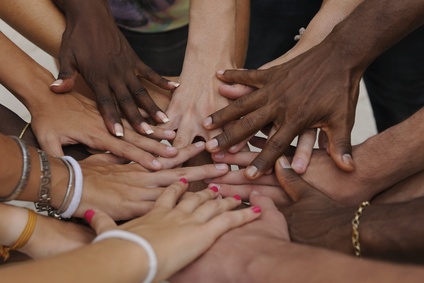 "We cannot change what we are unaware of, and once we are aware, we cannot helpbut change."
~ Sheryl Sandberg, COO Facebook
Sheryl Sandberg's recent book, Lean In, prompted a flurry of controversy even before its official release. Some claimed Sandberg blamed women for our low representation in prestigious leadership positions; others criticized her for solutions that were too simplistic or not realistic.
Personally, after reading Lean In, I don't quite understand the hubbub. I interpreted the book as more of a clarion call to action and a reminder that together we are better.
Sandberg does not claim to have the prescription for every woman's professional path and the answer for getting more of us in the C-suites of corporate America. "I do not believe that there is one definition of success or happiness," she states right in the introduction and multiple times throughout the book. "I would never advocate that we should all have the same objectives. We each have to chart our own unique course and define which goals fit our lives, values, and dreams."
And since women hold just 14% of Executive Officer positions at Fortune 500 companies – and only 4% of Fortune 500 CEOs are women (Catalyst, 2013) – I, for one, am thankful that Sandberg has made her experience accessible for the rest of us.
Here I share 3 of my takeaways prompted by Lean In and Sandberg's TED Talk.
Lean In
Sandberg suggests that for those women aspiring to leadership roles, we need to lean in – figuratively and literally. Sit at the head table, take initiatives and healthy risks, and stay in the game as you advance your career path.
She shares a powerful example from a meeting held at Facebook which involved 15 executives, including 4 women. When Sandberg asked everyone to take their seats, most gathered at the main conference table, but the women sat in chairs off to the side of the room. Sandberg waved them over to the main table, but they demurred and remained in their seats.
"As women, we constantly underestimate ourselves," Sandberg shares. She later quotes Alice Walker: "The most common way people give up their power is by thinking they don't have any."
Confidence is key to leaning in. Stand in your power, know your purpose, speak up. Sit at the table, knowing that you belong there.
Reach Out
As we lean in to advance our professional success, we need to reach out to help other women advance theirs. Yes, a single person can make a difference, but we can make a bigger difference more quickly if we support one another along the way.
We can reach out to peers to offer – and accept – support.
We can reach out to those who have helped pave the way to learn from them and help them progress further.
And we can reach out and mentor those following in our footsteps, and encourage them to pay it forward.
Rise Above
I recently attended a fascinating seminar by Harvard leadership professor Barbara Kellerman. When asked who exemplifies exceptional leadership, Dr. Kellerman said there seems to be only one living person that nearly everyone can agree on: Nelson Mandela. "Everyone else," she explained, "seems to spark an argument."
And I've already mentioned the hubbub around Sandberg's book.
While we need differing opinions in order to have honest discussion and generate real solutions, we can disagree respectfully and in the spirit of growth. To promote stronger leadership – by both men and women, small- and large-scale – we'd be well-served to transcend "arguing for the sake of arguing" and build a leadership foundation that supports and elevates.
In particular, we can rise above:
The claim, when things aren't working, that "this is how it is." We've all heard the definition of insanity as doing the same things over and over and expecting different results. Take your passion, rise above the path of least resistance, and instigate real change.
Thinking that work and family is an "either/or" proposition. Let's look, as the late Dr. Stephen Covey suggested, for the 3rd alternative – the "and."
Viewing each other as competitors in situations where we are not. In Lean In, Stanford professor Deborah Gruenfeld says, "As [individual women], we have relatively low levels of power. Working together, we are 50% of the population and therefore have real power."
Again, we are better together.
I believe we need both men and women, we need both leaders and followers, we need both dreamers and detailers. Our diversity can strengthen us when we build from a common foundation and work towards an empowering vision.
I read Lean In just after writing an article for the Business Record in which I shared the recent AmEx OPEN report that placed Iowa last in the nation when it comes to economic impact of women-owned businesses (read the article here). I agree with Sandberg that we've come a long way, but we've got a long way to go.
So I celebrate Sandberg for raising the dialogue. I honor women and men who work together to elevate our combined experience. And I commit to leaning in, reaching out, and rising above as often as possible to enrich my own life as well as hopefully all those I encounter.
How about you? How can you lean in – or do you have a different strategy? What are your thoughts about Sandberg's book? I invite you to share your ideas below, on Facebook, and via Twitter.
Dr. Christi Hegstad helps you successfully do what you love! As President of MAP Professional Development Inc., she coaches business owners and leaders to get unstuck and reach Bold Goals with clarity, confidence, and meaningful action. Learn more at www.meaning-and-purpose.com and follow Dr. Christi on Facebook and Twitter.

---