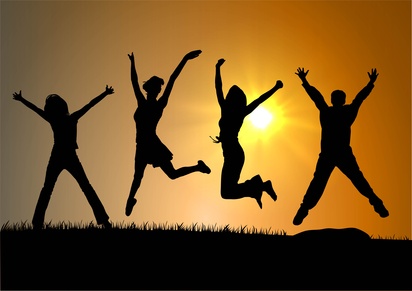 CLARITY KICKSTART: June 17, 2013
"Inspiration usually comes during work, rather than before it."
~ Madeleine L'Engle
Coaching Tip For The Week:
One of the things I love most about coaching is my clients' desire to make things happen rather than waiting for inspiration, motivation, or the elusive "perfect time" to strike. They've typically reached the point where they're done with floating, drifting, or spinning in circles and are ready to take action.
When it comes to professional success, "waiting around" is rarely a good strategy.

What do you want to create in your life?
What are you waiting for?
This week, instead of waiting for ___________ (you fill in the blank) before you write your book, seek a new career path, exhibit your artwork, or whatever your dreams include, take an action towards it.
If you're waiting for skills or knowledge, seek out a class or professional for help.
If you're waiting for the perfect time, that's today.
What are YOU ready to make happen? Share your dream below, on Facebook, or via Twitter. Publicizing your idea will make you more likely to act on it!
Dr. Christi Hegstad helps you successfully do what you love! As President of MAP Professional Development Inc., she coaches professionals to get unstuck and reach Bold Goals with clarity, confidence, and meaningful action. Learn more at www.meaning-and-purpose.com and follow Dr. Christi on Facebook and Twitter.
Want to receive your Clarity Kickstart in your in-box every Monday morning? Click here to sign up for free!
---