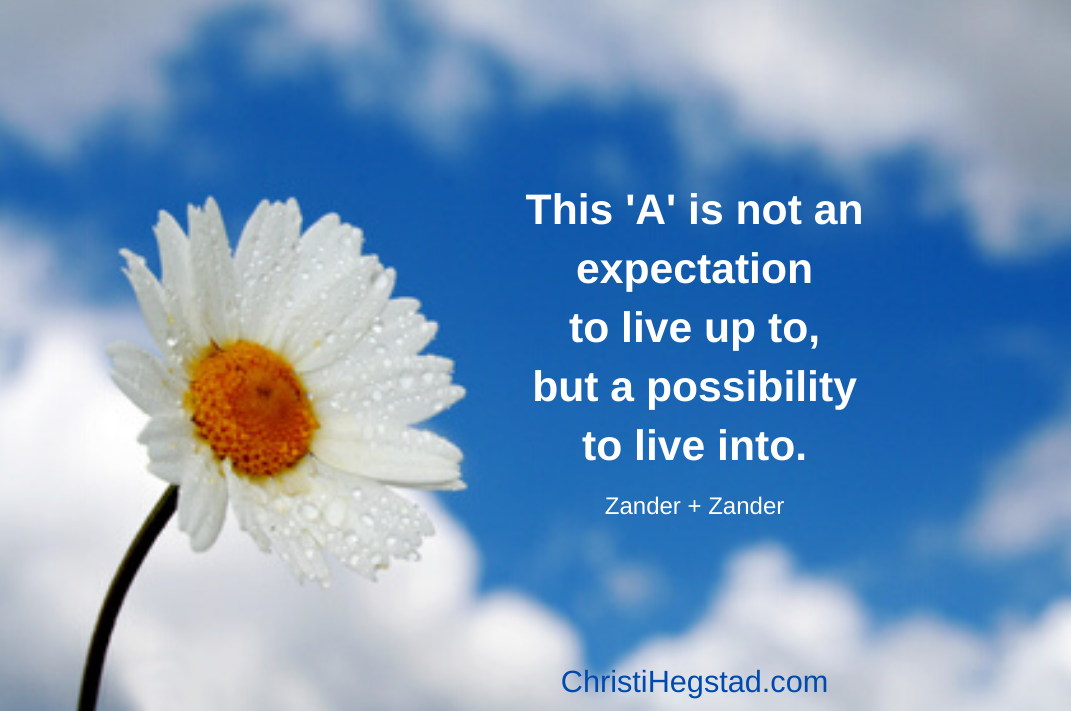 In the book The Art of Possibility, Ben Zander shares how, at the start of the semester, he informed his students they would receive an A.
The requirement: in the first two weeks of class, they must write him a letter – dated the following May – indicating in detail all they did to earn that A.
I cannot tell you how often, and in how many situations, I have used this powerful visioning strategy since first reading it years ago!
This week, give yourself an A.
Place yourself at the end of this week, looking back. What helped you 'earn your A' for the week?
Or place yourself at the end of your current work-from-home experience, looking back. What helped you earn your A during that unique time?
Place yourself at the end of the quarter, the end of today, or even the end of your next meeting. What behaviors, mindset shifts, actions, and attitudes will help you earn an A?
Allow this vision to provide you with a possibility to live into!
Christi Hegstad, PhD, PCC is the Certified Executive + Personal Coach for difference-making achievers! Clarify your vision, free up time, and confidently reach bold goals with meaning and purpose! Contact us today for coaching, speaking, and Mastermind opportunities, or click here and fill in the blue box to join our email community.
---