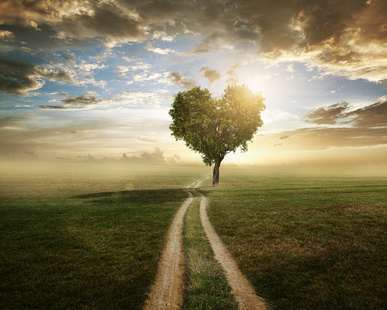 Whether you own your firm or work for an organization, you're in the business of selling: a service, a product, your company image, a message. Do you cringe – even slightly – at even the thought of selling? If so, you are in good company!
I used to feel this way too, but two things in particular changed my tune. Perhaps you'll find them helpful, too.
First, to sell authentically and successfully, you must be 100% confident in the service or product you provide. You need to know with all your heart that what you offer will improve lives in a purposeful way.
Maybe your product frees up time or provides a sense of security; perhaps your service enhances health or deepens relationships. Know and believe in your offering. (Side note: your values play an important role here!)
If you're not currently 100% confident in your service or product, begin there. Gain social proof (i.e., testimonials) from people, survey past clients and ask specifically how your offering made a difference, seek out case studies. Brainstorm ways outside of the obvious that your product or service makes the world a better place. For those of you who attended Spark earlier this month, this is a great place to play with the Professional Ripple Effect exercise!
Second, now that you know your offering makes a positive difference and solves a problem, you can share in a spirit of service. A coach once put it to me this way: If you had the cure for a disease, and you met someone with that disease, would you keep the cure to yourself because you didn't want to "brag" or "sound sales-y"?
Of course not. Knowing that you can help someone better her or his life in a meaningful way is at the heart of sales success. Sure, there are people selling less-than-stellar products just for the money, but don't trouble yourself thinking about them. Their model is neither sustainable nor authentic.
My challenge to you: Take a piece of paper, number it 1-30, then brainstorm 30 ways in which peoples' lives improve by working with you or using your product. You can then seek support for what you've uncovered by asking past and current clients for their feedback (and, ideally, testimonials).
You'll boost your confidence significantly by knowing that you provide solutions and that your work makes a meaningful, purposeful difference. And I'm willing to bet your sales will increase accordingly!
What helps you sell with authenticity? Share your top tip below, on our Facebook page, or via Twitter!
Dr. Christi Hegstad helps you successfully do what you love! As President of MAP Professional Development Inc., she coaches professionals to get unstuck and reach Bold Goals with clarity, confidence, and meaningful action. Learn more at www.meaning-and-purpose.com and follow Dr. Christi on Facebook and Twitter.
---