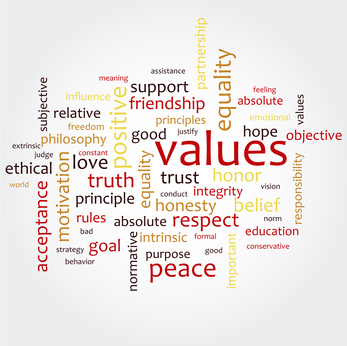 "There is no such thing as a minor lapse of integrity." – Tom Peters
Do you agree with Peters' statement above?
When I first saw this quote on the wall of a university, I paused right there in the middle of the hallway. The depth of this phrase really spoke to me.
What it raises for me is the fact that we are the same person …
… whether we are at home, at work, at the store.
… whether we are speaking to someone directly or anonymously from behind a keyboard.
… whether we are with others or we are alone.
Who we are is who we are. We don't drop our values at the door.
This week, be in integrity with yourself.
Consider the words you choose to speak, the tone you choose to use, the content you choose to share.
Consider what you value most – perhaps respect, or optimism, or integrity – and act accordingly.
Let's consciously, intentionally be the best version of ourselves, wherever we find ourselves this week!
---