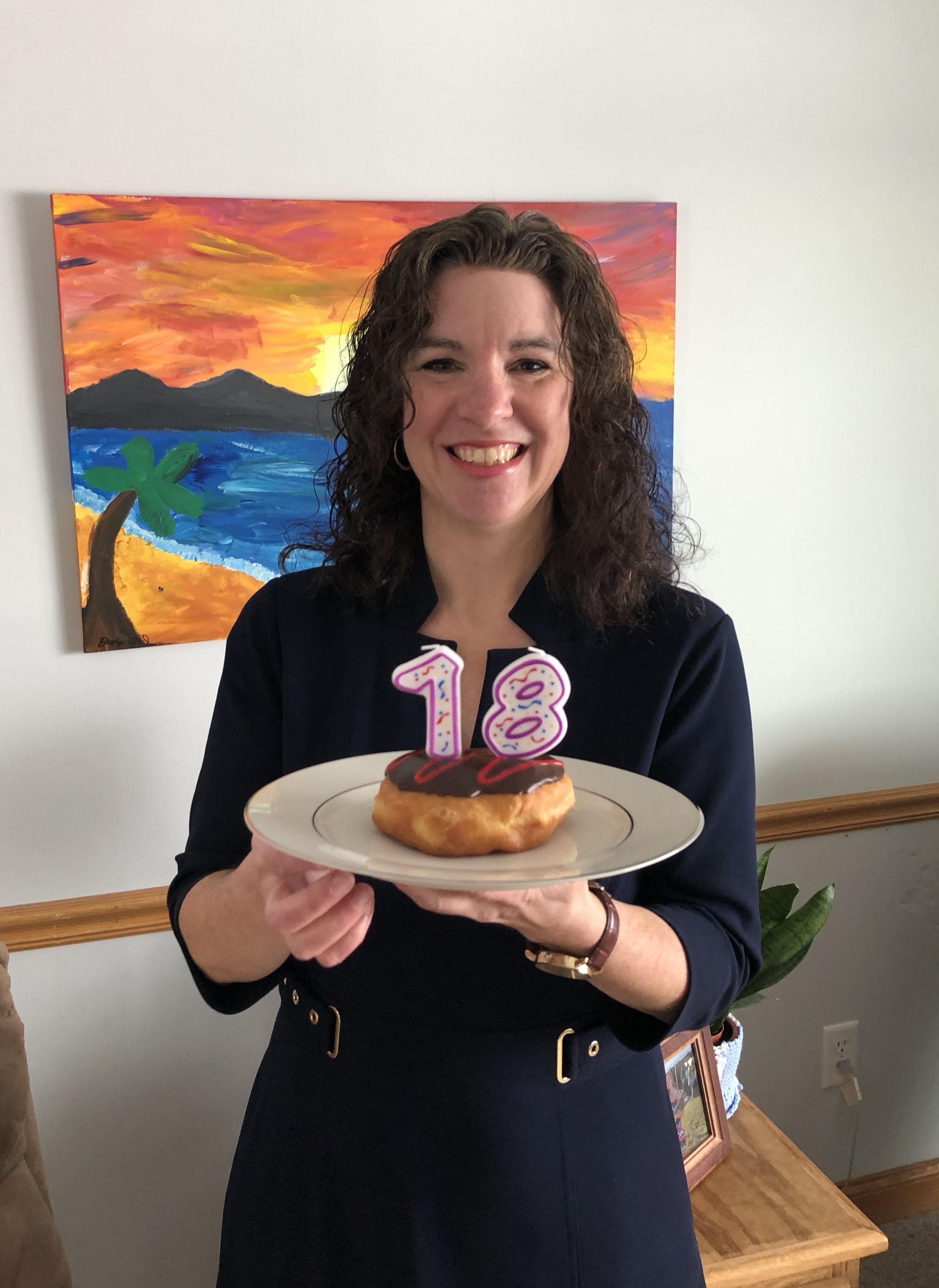 This weekend marks 18 years in business for my coaching firm, MAP Professional Development Inc! And like any birthday or anniversary – or MAPiversary, as we call it around here
– this seems a natural prompt for reflection.
I've learned so much over the years – both what to do and what not to do – and am attempting to distill everything into three brief points:
1. Believe in yourself, your values, your vision of what could be.
I can easily doubt myself a hundred times a day. Back when I started my business, that number was probably closer to five hundred.
But I also trust that my values won't lead me astray and that my purpose is greater than my mistakes.
And, I remind myself that with every challenge I've faced in the last 18 years of business, I've addressed it, picked myself up, and moved forward.
Know that you are here for a purpose, and that you are greater than you probably give yourself credit for!
2. Learn from everything and everyone.
Even (especially) the flub-ups.
Sometimes you learn what you want or need to do more of.
Sometimes you learn what not to do.
Reflect on each day, keep a journal, and never stop learning and growing.
3. You may not love every action, but take every action in love.
As a young parent, I questioned pretty much everything I did, quite certain I was doing it all wrong. I asked my mom endlessly for advice, and at one point she told me something that has stuck in my mind ever since:
"Christi, whatever you do, if you do it in love, it will be the right thing."
This proved a saving grace for me in parenting – and my children are now all incredible young adults of whom I am *so* proud!
And I've applied her advice in business, too.
Certain aspects of business ownership can weigh really heavy and be really hard; there's no skirting around this fact. But if you bring love into everything you do – if you remember there's a person on the other side of that screen or phone line, if you remember that everyone is dealing with challenges we know nothing about – you make a difference. You may not make the sale, you may not win the client, but you can go to bed knowing you brought a bit more love into the world that day.
In the last 18 years, I've learned to delight in teeny tiny wins. I've learned to embrace my nerd-ness (and believe me, it knows no bounds!). I've learned that I don't have to go it alone.
And I've learned that I still have a heck of a lot to learn.
But if I've lit a spark for someone, encouraged someone, inspired positive action in someone, then this rollercoaster that is entrepreneurialism has been worth it. Thank you for your role in it! And here's to another 18 years!
My newsletter subscribers will receive something special this weekend to celebrate our 18th MAPiversary – subscribe here!
---