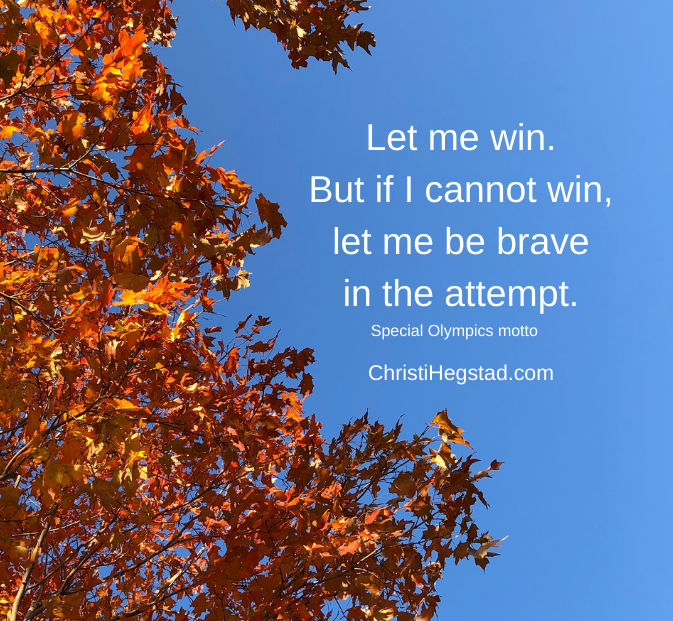 A while ago, members of the ASPIRE Success Club volunteered with the Special Olympics. Some of us had done so before, and others were experiencing this powerful event for the first time. The heart and determination the athletes demonstrated was so inspiring!
It was during that event that I learned the Special Olympics motto. I love its succinctness, power, and applicability in so many life areas.
We're on the homestretch of 2019, friends. Maybe you're questioning whether or not you can truly achieve the goals you've set. Maybe you're doubting yourself or thinking, "Well, maybe next year."
This week, go for the win.
Believe in yourself.
Get re-motivated.
Reach out for help.
Instead of spending precious energy wondering and doubting and worrying, spend it going for the win.
And even if you don't get the win, you can celebrate the fact that you gave it your all!
Christi Hegstad, PhD, PCC is the Certified Executive + Personal Coach for difference-making achievers! Clarify your vision, free up time, and confidently reach bold, compelling goals that matter! Contact us today for coaching, speaking, and Mastermind opportunities, or click here and fill in the blue box to join our email community.
---